The currently available CNA classes that are located in Antioch, California are provided for you in the list below. Included in the list are all of the health care facility, occupational an college training programs that you can enroll in to become a certified nursing assistant. Contact the phone number provided for class details, program requirements, certification curriculum, and tuition fees.
Antioch Convalescent Hospital Nursing Assistant Program
1210 A Street
Antioch, CA 94509
(510) 757-8787
Carrington College California
2157 Country Hills Dr,
Antioch, CA 94509
(925) 238-8973
Contra Costa Medical Career College
4041 Lone Tree Way suite 101, Antioch, CA 94531
Phone: (925) 757-2900
Lone Tree Convalescent Hospital
4001 Lone Tree Way
Antioch, California 94509
Phone: 925-754-0470
Pass Institute
5111 Lone Tree Way
Antioch, California 94531
(925) 754-2847
If you want to work in the state of California as a CNA, then you should know what the requirements are to prepare thoroughly. According to the Nursing Home Reform Act, all individuals who wish to become certified must now undergo proper training and must be listed in the Nurse Aide Registry before working as a certified nurse aide in a nursing facility.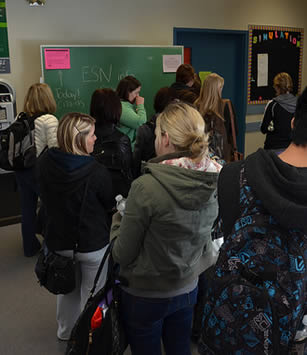 A nurse aide will only be certified if he has met all the requirements and is able to pass the NNAAP examination. All applicants for the NNAAP exams are required to complete a state-approved 150-hour training course that is approved by the Department of Public Health. Applicants with different educational levels can apply for a training course.  They could have a high school diploma, an associate's degree, or even a bachelor's degree in dental hygiene. Each program however has different sets of requirements.
By completing an approved course, you will be allowed to apply for the NNAAP exams. You will need to submit an application along with your school transcripts, undergo a background check and include immunization records in order to qualify to take the certification exam. When you are filling-out the application forms, make sure to complete it all. Incomplete applications are not processed by Pearson VUE. If you have trouble or have any questions regarding the application process, you can call a Regional testing center near you. Candidates in the Northern region can call (408) 855-5315 or (408) 855-5316, while candidates from the Southern region may call (714) 895-8708. You can also apply online by going to www.pearsonvue.com.
The NNAAP exam was designed by the National Council of State Boards of Nursing, Inc., to set a standard of competence expected of nurse aides. This exam consists of a written/oral test and a skills evaluation to test if the candidate is qualified to be certified as a nurse aide. Both of these exams are taken on the same day. To get into the NAR, you are required to pass all the tests.
Once you are on the Registry it will be your responsibility to maintain your record and keep it updated. To avoid any problems when you renew your certification, please inform the Registry if you change your name or address. Please inform the Registry within 60 days after you changed your name or address. You can do this by filling out a Change of Address or Name form and send it to:
California Nursing Aide Registry
California Department of Public Health
Training Program Review Unit
1615 Capital AV, MS-3301
P.O. Box 997416
Sacramento, California 95899-7416
To keep your name on the Registry, you must renew your certification every 24 months. To renew, you are required to work for at least 8 hours as a paid nurse aide and complete 48 hours of in-service training. You can get the necessary forms by contacting the state's Department of Public Health at (916) 327-2445.
This city was formerly known as East Antioch and Marsh's Landing. It is basically a city that is part of Contra Costa County. You can find this city situated in the East Bay of San Francisco Bay Area which is just along the San Joaquin-Sacramento Delta River. It is also considered a suburb of San Francisco and Oakland. As of the latest census, their population is around 102,372. It has a total area of 29.083 sq miles and a population density of 3,520/sq miles.
Health centers that you can avail in the city include Sutter Delta Medical Center, Fresenius Medical Care, Antioch Mental Health Clinic, Contra Costa Industrial Medical Center, Cypress Meadows, Anka Behavioral Health, Delta Pediatrics Medical Group, Pathways to Wellness Clinic, and Antioch Dialysis Center.