Those who desire to be certified as a nurse aide in Paradise, California can find the available training shown in the list here. The page includes both health care facility-based and non-facility-based nursing assistant classes that you can enroll in.
Paradise Convalescent Hospital
7419 Skyway,
Paradise, CA 95969
(916) 877-7676
Sunbridge Care Center For Paradise
8777 Skyway,
Paradise, California 95969
[This class is currently inactive]
The first step in becoming a nursing assistant is selecting a training program to enroll in. This step can be hard for some since each program has its own unique way of teaching. To ensure that your training will meet the standards set by the federal and state, you must only enroll in a program that is approved by the California Department of Public Health.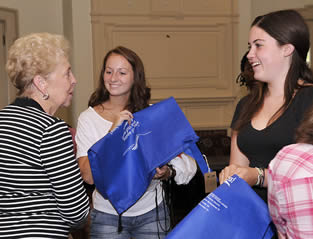 All CDPH-approved programs are headed by a qualified Instructor. An Instructor is a registered nurse with at least 2 years of experience in providing nursing care. One of the years was spent working in a long-term care facility. Instructors also completed 24 hours of continuing education on planning, implementing, and reviewing nursing education programs.
Programs in California are required to offer no less than 150 hours of training. 50 of the training hours are allotted for classroom lessons while the remaining 100 are for the supervised clinical practice in a nursing home or health care facility. Prior to the clinical rotation, students must first spend 16 hours learning about the following concepts:
•    Safety and Emergency Care
•    Infection Control
•    Patient's Rights
•    Promoting Patient's Independence
•    Communication and Interpersonal Skills
To be enrolled in an approved training program, you must :
•    Be at least 18 years old
•    Be physically and mentally capable of taking care of different patients
•    Have at least a high school diploma
•    Understand Basic English
•    Have complete immunizations and be free of communicable diseases
•    Have a clean criminal record
Completing an approved program is one way of establishing eligibility to apply for the National Nurse Aide Assessment Program examination. Taking-on this examination is the final step in becoming a nursing aide. If you pass all the tests, you will receive your CNA certification from the Aide and Technician Section and will be allowed to work in a CDPH-approved nursing facility.
The NNAAP examination consists of a knowledge test and a skills evaluation exam. The examination is conducted by Pearson VUE, and all tests are done on the same day. Candidates are given an option to take either a written or oral exam for the knowledge test. Those who opt to take an oral exam will have to pay an additional $15. The request to take the oral exam must be made during the submission of the application forms. Request for additional assistance because of certain disabilities must also be made during that time.
This city has been incorporated in Butte County. It is situated in the northwestern foothills of Central Valley. It is also a part of the Chico Metropolitan Area. Paradise is approximately 8 miles east of Chico and a few miles from Sacramento. As of the 2010 census, they have a total population of 26,218 people. The total area of the city is about 18.322 sq miles.
The major hospital serving this town is the Feather River Hospital. Other notable health care providers that you can find in the city are Feather River Health Center, Paradise Walk In Medical Clinic, STD Test Express, Medical Group Inc., Paradise Midwifery Services, and Ellis David H DO. photo attribution: westconn