CNA certification requirements by state are shared below. The requirements vary depending on the state you reside in. Some states require training programs to be state approved and offer a minimum amount of  hours of instruction and hands-on experience. Visit one of the state requirements links listed on this page to find more information about the particular nursing assistant requirements for that particular state.
Theses programs offer a variety of different duration, tuition costs and class schedules. To find out details about class curriculum, schedules and tuition rates you should contact the school directly.
CNA Certification Requirements by U.S State
To become a certified nursing assistant applicants are generally required to complete a state approved training course before they can take the state certification exams. On average CNA training programs take approximately eight weeks to complete. Click this link to find out what CNA classes are currently available for each state.
After successfully completing an approved nursing assistant training program the applicant will need to take the state certification exams. In many states the applicant must apply to take the exams. During the application you will need to submit a copy of a school transcript, diploma or other proof of completing an approved school program.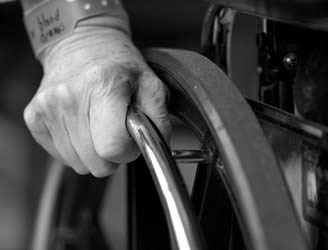 You may be asked to consent to a state and federal background check to ensure your record is free from any criminal abuse, neglect, or theft. To qualify to go forward you must not have any disqualifying convictions on your record. The criminal background check is administered under the Health Care Worker Background Check Act and will look at your history records to ensure there are no disqualifying convictions.
In addition you will need to show proof of employment authorization. This can be proof of citizenship, permanent resident card, or work visa. Many state also require that applicants are at least 16 years of age.
During the exams most often the applicant will need to pass a written competency test and pass a manual skills test. These tests are conducted to ensure you have a general working knowledge and aptitude for the skills you will need on the job.
Upon completion of a training program and passing the certification exams the applicant is placed on the state registry. Once on the state nurse aide registry the CNA is eligible to work legally in that state. If a certified nursing assistant wants to work in another state they will have to check with that particular state to see if they can apply for reciprocity. In many cases they will not have to retake a training course and can apply to take the state exams to become eligible to work.
According to the U.S. Bureau of Labor Statistics (BLS) the nursing assistant occupation is expected to grow, with a projected employment increase of 18% from 2008-2018.