It is now one of the best times to start on acquiring the requirements for CNA certification in Arkansas.  One of the advantages of working as a nurse aide in this state is the lower cost of living as well as the cheaper expenses for enrolling in a school program.  With the amount of attention that is being given on health needs, it is no wonder that people are starting to consider a career in healthcare as nursing aides.  Aside from giving you an exposure in a medical field, it will also be a good start for those who would like to pursue a higher position in healthcare.  It is a cheap way of entering the field of healthcare as well as a rewarding job as well.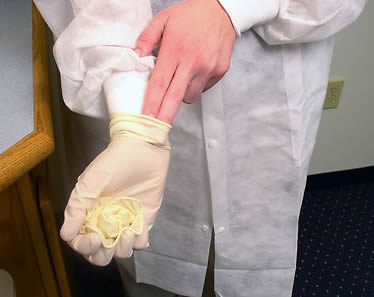 To become a certified nursing assistant in Arkansas, one should first complete a state-approved training program for nursing assistants. One of the best things in enrolling in these programs is that the state themselves, can pay for your education on certain occasions.  This will be true for those who already have a job offer in the state.  The costs of training are definitely lower than those in other states.
The training would need about 75 hours of classroom training as well as 100 hours of practical and hands-on training on nursing facilities.  This way, the trainee would get a chance to see the working life of a CNA as well as come into contact with real-life patients and residents.  The program could last from 2 to 6 months depending on the school where you enroll. Students would be taught subjects which would cover resident rights, basic care, and communication and interaction skills with patients, keeping of medical records, and maintaining patient's room and immediate surroundings.
After completing and finishing the training program, one would be eligible to take the CNA exam or the National Council License Examination.  The exam is taken partly online and the other involves the demonstration of certain nursing aid skills.  The online exam is given through Prometric and one should have the Authorization to Test which is given by the Arizona State Board of Nursing first before he can be allowed to take the exam.  The exam would last for about 2 hours in the written part and about 35 minutes for the practical demonstration.
The requirements and documents that would need to be submitted before the exam would be fingerprint cards for state and federal background checks, a photo ID, 2 pieces of passport-size photos, high school diploma and a proof of tests and immunization undertaken by the applicant.  This would be accompanied by the proper application form as well as the proof of completion of the nursing assistant program. One should be able to pass the criminal background check before he or she would be issued a license.  Once your application is approved and has passed the background check, the state would issue a certificate, a card, and your name will be added to the state's registry of nursing assistants.
Click this link to find out more about available CNA classes in Arkansas.