Work as licensed nurse aide can be one of the best occupation nowadays and looking for a CNA certification in Louisiana can be one of the best ways to begin that.  Louisiana is one of the state's which has a strong demand for nurse aides as their nursing facilities continue to recruit new nursing aides for their expansion.  A certification is necessary before you can be able to work in Louisiana as a nurse aide.  You have to undergo proper training as well as pass their competency exam to assure that you have sufficient knowledge and skills to deliver your work. Certified nursing assistants work under the supervision of registered nurses in healthcare facilities, hospitals as well as in nursing homes.
You should first start at looking for institutions which provide state-approved training programs.  You should look for the Department of Health and Hospital's approval for an institution before you enroll in their program.  The state requires at least 75 hours of training and may be longer depending on the school that one goes to.  Different institutions have different requisites before you get into their program and they also have different set-ups for the training.  The training includes both a classroom instruction as well as required hours of practical training at a nursing facility.  The latter provides the applicant with an exposure to what a typical nurse aide work would be.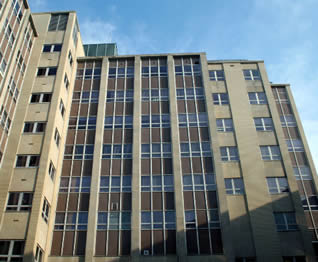 After completing the training program, you can now set a date to take the certification exams.  The test includes a written as well as practical skills test which an applicant should both successfully pass. You would be required to submit fingerprint cards, a government-issued photo ID, passport-sized photos, TB test results, as well as proof of immunizations to determine if you are physically capable of being a nurse aid.
To apply for reciprocity, one should have a current valid license from the state where come from and should be in good standing.  You should also have a background check from that state as well as in Louisiana.  Fill up the form for reciprocity and attach your social security in your application form.  You should also include documents to prove that you have undergone a state-approved training program and has passed that state's exam.  Once you are able to comply with these requirements, you would not be required to undergo nursing assistant training in Louisiana.  The test however is a requirement to enter the Louisiana nurse aide registry.
The certificate will have to be renewed every 2 years and the board will send out the renewal forms to you at least a month before its expiration.  You should have spent at least 8 hours of paid work at a nursing facility under the supervision of a registered nurse.  This is a requirement as work in private care is not considered as CNA work. This is a new rule as the old system allowed private work to be counted as work hours.  It is now necessary to have worked under registered nurses supervision in order for it to be considered.
Visit this link to find the current nursing assistant classes in Louisiana.