A CNA certification in Virginia can be acquired if the applicant has successfully completed the state requirements for the certification.  One should first enroll in and pass a state-approved training program, a state and federal criminal background check, and the state competency exam for nursing assistants.
Applicants will only be accepted for a competency exam if they have completed a state-approved training program.  The training should have at least 75 hours of both classroom training and clinical practice in a nursing facility.  Subjects that should be covered in the training must include infection control, safety and emergency procedures, mental health, medical terminology, data collection, communication skills, and nursing skills.  Practical training should be done on a licensed nursing facility where the applicant will be doing nursing aide tasks under the supervision of a registered nurse or any other qualified health personnel to actual patients living in the facility.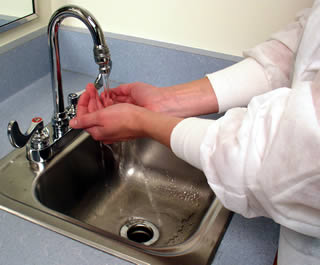 There are also other ways in order to be allowed to take the CNA exam.  The following are qualified to take the exam even if they do not undergo a nurse aide training program:  students of nursing programs for RN or LPN degrees as long as they have completed 1 clinical course which should have at least 40 hours of practical training; home care aides; certified medical assistants; those who have completed CPR courses; and those which have completed 7 hours of AIDS education and training.
One can take the state competency examinations for nursing aides by submitting their certificate of completion of a CNA program, passing the state and federal background check, submission of a valid ID, a completed application form, and their transcript.  They should also include the required testing fees in their application.  The test is composed of 2 parts – the written or oral test and the manual skills test.  The written exam is composed of multiple-choice types of questions which involve the skills and knowledge learned in the training and the manual skills test would require the successful performance of several nursing aide skills.  One should pass both exams before he or she can be certified as a nursing assistant.
Reciprocity is also allowed in this state.  The applicant only needs to show proof of completing a state-approved nursing aide program from their state of origin; must be currently on that state's nursing aide registry; and does not have any finding of neglect, abuse, or misappropriation of resident's property.  The applicant should submit a completed application and verification form to the Virginia Nurse Aide Registry in order to complete the application.
The license is renewed every 2 years and renewal notifications are sent by the Board at least 30 days before the date of the expiration.  The nurse aide must show proof of work for pay as a nursing assistant under the supervision of a registered nurse for at least 8 hours for the past 2 years.  There is also a required fee for the license renewal. If the applicant fails to renew his license within 90 days from the date of the expiry, he or she would be required to retake the state competency exam.  If an applicant's license has lapsed, he can still apply for reinstatement within 90 days.  He only needs to show proof of employment for the past 2 years or has undergone retraining.
Visit this link to locate nursing assistant classes in Virginia.