You can obtain a CNA certification in Mississippi if you take the required course work as well as pass the exam and a background check.  Being a nursing assistant in Mississippi can help you gain exposure to the field of healthcare and serve as your entry to a more advanced position in long-term care facilities.  The demand for healthcare workers has increased with the growing population of people who need personal care, making it an excellent long term career opportunity.
To become a certified nursing assistant in Mississippi, you should first get into a state-approved training program.  The course takes about 130 hours and lasts about 6 weeks.  The curriculum is divided into classroom coursework teaching and practical clinical training.  The student should be at least 18 years old and should submit several requirements.  A criminal background check, a negative TB test result, and proof of immunizations for contagious diseases.  These items are required in order to prove that the candidate is physically capable of providing care for old and disabled patients who need them.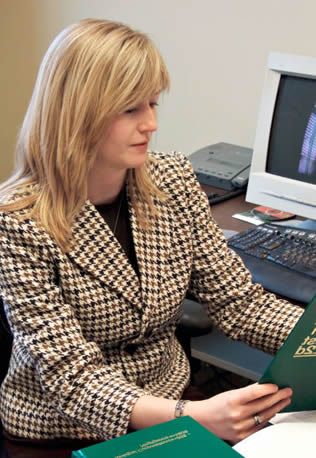 The course work covers several subjects such as laboratory practice in a setting similar to a nursing facility, infection control, emergency procedures such as CPR, basic care, ethics, grooming, documentation, and resident's rights and independence.  You must be able to master the said subjects in order to pass the nurse aide exam which will have both a theoretical as well as a practical exam on the said skills.   You should also attend all the training days in order to gain the required credit hours as well as learn better in the training.
After completing the nurse aide training program, the applicant can now apply for the state examinations.  The test is composed of both an oral or written exam as well as a skills test.  At this time you should submit the needed documents such as a copy of the background check, certification of having completed the CNA training program, and also the payment for the testing fee.  After passing the exam, you will be issued a certification as well as be entered onto the state's nurse aide registry.
Those who are already certified from another state can also apply for reciprocity in Mississippi.  The applicant should prove that he or she is currently on the MS nurse aide registry from another state as well as submit to a criminal background check.  Candidates should also not be convicted of any abuse or neglect of a resident or a misappropriation of property from where he comes from.
The license is valid for two years and will have to be renewed every 24 months.  The nurse aide should have worked with pay for at least 8 hours on the capacity as a nursing assistant.  Proof of employment includes a notarized letter from the employer stating number of hours worked as well as the nature of employment or a paycheck stub.  The applicant should also undergo at least 12 hours of in-service training per year in order to become eligible for a certificate renewal. Once you have your certification in the state of Mississippi you can apply to get a job in a health clinic, hospital or nursing home.
Visit this page to get the latest information about nursing assistant classes in Mississippi.