Certified nursing assistant classes in Mississippi can be found easily around the state.  You can select from a variety of  schools and facilities which offer courses in order for you to gain a certification and be able to wok in hospitals and nursing facilities.  In order to be eligible to work it is necessary to finish a state-approved nurse aide training program first before you can be allowed to take the competency exam.  There are various requirements before one can be admitted to any of the schools and most would require a high school diploma or a GED. Programs are frequently updated so it is important that you access the list below of current state-approved facilities in order to ensure your training will meet state specifications.
CNA Classes in Mississippi by City
What is the Job of a Certified Nurse Aide in Mississippi?
Nursing assistant training programs are an excellent way to start out, as they will help you gain entry to the field of healthcare without much cost.  The training programs usually cost from $500-$2,800, which is very affordable compared to other medical or nursing courses.  The classes also are shorter which can only range from four to eight weeks.  You can be employed within a shorter period of time and there is always a chance for improvement by taking further education.  These health care workers are responsible for answering calls of patients, accompanying patients to their rooms, arranging bedding, feeding and serving their meals, taking vital signs, grooming and bathing, and mobilizing those in their care.  With this type of work, most nursing assistants tend to form a closer relationship with the patient than any other health personnel.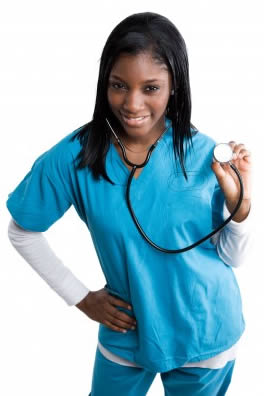 What Schools Teach How to Become Certified?
There are several schools and nursing facilities which offer CNA classes in Mississippi and it is important to look for one which has been approved by the Mississippi Department of Health.  This way, you can be sure that they adhere to the state's standards for nurse aide training.  You can choose from Bruce Nursing Center, Brookwood Manor Nursing Center, Care Center of Aberdeen, Carrington Nursing Center, Carthage Health Care Center, Highland Home, Hilltop Manor Inc., and Holly Springs Health and Rehabilitation Center.  There is also the NorthEast Mississippi Community College which has one of the cheapest CNA training programs in the state – $350. They will provide the textbooks as well as other study materials.
What Are the Current Requirements to Become Certified?
It is, however required by the state that all applicants for a certified nursing assistant training program be at least 18 years old, possess a high school diploma, pass the state and federal criminal background check, TB test and x-ray, and complete an application form.  The applicant should also be physically capable of working as a nursing assistant and must not have any physical impairment which would limit his capacity to do strenuous work. Once the applicant has met these conditions and have finished their instruction they can set a date to take the two-part NNAAP examination. Those who complete the tests successfully are included on the state registry for nurse aides. Click this link to find out the recent nursing assistant certification requirements in Mississippi.
How Much Does a CNA Earn in Mississippi?
Most training facilities would offer a CNA training course for free provided that you work for their facility while you are enrolled in the program and after you pass the competency exam.  They may require you to work for a particular period of time which may limit your capacity to choose an employer.  It would depend on you if whether or not this type of condition and agreement would be in line with your prospects in the future.  A typical experienced nurses aide in Mississippi can earn about $22,000 in a year or about $10.02 per hour.