All the nurse aide school courses that are currently open for enrollment in Ellisville, Mississippi are shown in detail on this page. If you want to find out more about their instruction curriculum, you can call them with the number provided for you here.
Jones County Rest Home
Mailing address: Route 4, Box 194, Ellisville, MS 39437
Physical location: 683 County Home Rd, Ellisville, MS 39437
(601) 477-3334
Jones County Junior College
900 South Court Street,
Ellisville, MS 39437
(601) 477-4219
www.jcjc.edu/
Many people are now looking for ways to become a nursing assistant because of its high demand. It is now considered one of the best ways for you to enter the medical field. Not only does it give you entry into the field, you can also aim for higher degrees once you have your CNA certificate. One of the ways for you to get a certificate is to take on the license exams, which is mandatory for all those who want to become a nursing assistant.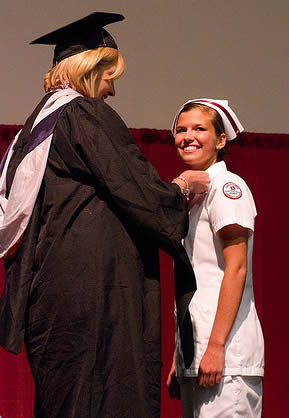 Before one is able to take it, one must first enroll and complete a training program and then apply for it afterwards. Only those who are able to complete a training program that is approved in Mississippi will be able to apply for the state's license exams. Those who took it in a different state may take the exams in their own state and then apply for reciprocity afterwards.
Reciprocity is the process in which an individual is given authorization to transfer and work in Mississippi as a nursing assistant. Those who apply for reciprocity are already CNAs that are registered in their state's NAR and currently have an active status. When applying, the applicant must also have a good relationship with his/her state to pass the background checks. Those who have records of abuse or neglect may no longer work in the state as a nursing assistant.
Ellisville is a part of Jones County. This city was named after Powhatan Ellis, who was a former U.S. Senator. It has a total area of approximately 5.6 square miles; most of it being land. According to the last census, their total population was estimated to be around 3,465 people with a population density of 628.9/square mile.
There are a number of healthcare centers that are serving the health needs of this city. Examples of them include Ellisville Pediatric Clinic, Pine Belt Mental Healthcare, Ellisville Medical Clinic, Women's Pavilion of South MS, Ellisville Medical Park, and many more. photo attribution: germannacommunitycollege