The nurse aide training programs that are currently available in Fulton, Mississippi as of the making of this page are provided for you on the list below. Talk to a school representative to get the most current enrollment dates. If you know of state-approved programs that are not on the list below, you can send them to us.
Daniel Health Care, Inc.
804 South Adams,
Fulton, MS 38843
(662) 862-2165
Itawamba County Vocational Center
200 Vo-Tech Road,
Fulton, MS 38843
(662) 862-3137
http://www.itawamba.com/
(Night classes are also being offered here)
Itawamba Community College Neon Project
602 West Hill Street,
Fulton, MS 38843
(662) 868-8000
http://www.iccms.edu/
There are not a growing number of people who are looking for ways to start a career in healthcare. The best way to do that is to become a CNA. This type of profession is one of the most sought after today.  In order for you to become one, you must be able to undergo training in a state-approved training program.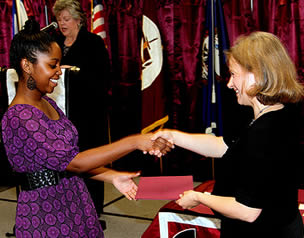 Because of the high demand for the profession, you will not have any problems looking for a program to enroll in. According to the state, these programs must offer their students no less than 130 hours of training. It will take around 6 weeks to complete the program.
After completing the program, you will then be able to apply for the license exams. Taking the license exams is the only way for you to get your name on the Mississippi NAR, unless you are already a CNA from a different state in which you will be able to apply for reciprocity. The authorized conductor for the exams for this state is Pearson Vue. To find out more about the exams, you can visit their site at www.pearsonvue.com. You can also call them directly to set up a testing date or get further information at 1-888-204-6213.
Once your name is entered on the Registry list and you have your certificate, you will need to maintain your status in order to remain eligible to work as a nursing aide in a licensed nursing facility. The nursing aide certificates for this state are only valid for two years. To be able to renew it, you must have worked for at least 8 hours as a paid nursing assistant. For those who are working in long-term care facilities, they have an additionally required to attend their 12 hour in-service every year.
Fulton is the county seat of Itawamba County. The city is also a part of Tupelo Micropolitan Statistical Area, where it has a total population of 3,882 people.  This city has a total area of 8.9 square miles, where only 0.2 square miles of it is water. photo attribution: germannacommunitycollege