The nurse aide programs that are found in De Kalb, Mississippi and are available for enrollment as of the making of this post are listed for you on this page.  To find out more about their courses, you can contact them with the number provided below. Programs shown here are approved by the registry.
Mississippi Care Center of DeKalb
220 Willow Avenue,
DeKalb, MS 39328
(601) 743-5888
To be allowed to work as a nursing aide, you must have your name on the CNA Registry. That is the only option for you have to get a certificate. Only those whose names are on the Registry list are allowed to work in the state as a nursing aide. There are two ways for you to get your name on the list.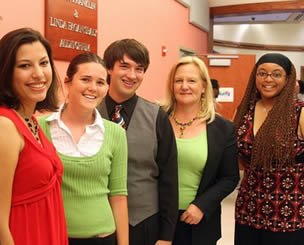 One option is to apply for reciprocity. This option however, is only available to those who are already a nursing aide but is registered to a different state. Applying for reciprocity will allow an individual to transfer to the state and work as a nursing aide. When applying, the applicant must have a current and active status. He must not have any records that prevent him from working in this state as a nursing aide such a neglect, abuse, or misappropriation of a patient's property.
The second option is to first enroll in a state-certified training program and gain the proper knowledge and skills to take care of the patients. These programs will take 6 weeks to complete. You will be spending a total of 130 hours in theories and clinical duties. You will learn concepts and skills such as infection control, mental health and rehabilitation, proper hand washing, emergency procedures, promoting and respecting the patient's rights, and assisting in ADLs.
When you complete your training, you may then apply for the license exams. The NNAAP exams are designed to determine your competency to become a nursing aide. They are composed of a written/oral exam and a return demonstration on some of the nursing skills that you have learned. To get your certificate, you must pass all the tests that are conducted by Pearson Vue. For more information you can visit www.pearsonvue.com.
De Kalb is a town and the county seat of Kemper County. This town is also known as the "Dynamite City of the South". It has a total area of 3.3 square miles, of which almost all of it is land. According to the latest census, the total population of this town was estimated to be around 972 people only with a population density of 293.5/square mile. photo attribution: germannacommunitycollege