The nurse aide training centers in Booneville, Mississippi that are shown here are all the recent and up-to-date centers that you can enroll in as of the moment. Students once they complete the course are allowed to schedule a test date for the license examination.
Landmark Nursing and Rehabilitation Center
100 Lauren Drive,
Booneville, MS 38829
(662) 720-0972
Northeast Mississippi Community College
101 Cunningham Boulevard,
Booneville, MS 38829
(662) 720-7249
http://www.nemcc.edu/
There are not more and more people looking for ways to become a nursing aide in the state of Mississippi. Becoming a nursing aide is one of the best options today to enter the medical field. In order to work as a nursing aide, you must have a CNA license, which is only given to those who were able to get their name on the Nursing Aide Registry by complying with the federal and state training and testing regulations.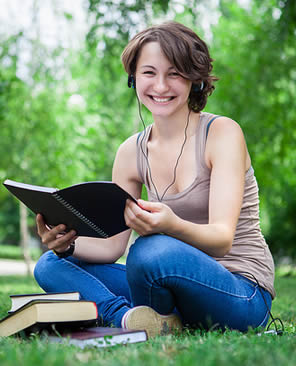 Nursing aide training is composed of theories and clinical duties. The two of them must meet a total of 130 hours, in order for the training to be acceptable by the standards of the test. When you enroll in a program, you should only enroll in one that is approved by the state. Training programs that are approved in other state's will not be considered by Mississippi.
After the completion of training the next step is to apply for and take on the state's license exam. The examination is composed of a written (or oral) exam and a skills evaluation. You will need to pass both of them in order to get a license. You can find more information by going to www.pearsonvue.com since Pearson Vue is the authorized conductor of the license exams for Mississippi.
If you are certified in another state and currently have an active status and are in good standing you may be able to transfer your license. This also applies to those who have previously been certified  and have failed to renew their certification. The process is called reciprocity and can allow you to avoid retaking a training program and go straight to the license exams. There is a fee of $26 that is needed along with a completed application and a testing fee of $101. You can call the MS State Department of Health at 601-364-1100 to learn more.
Booneville serves as the county seat of Prentiss County. This city was named after R.H. Boone, who was a relative of Daniel Boone, who in turn was an early American pioneer. Bonneville has a total area of 25.7 square miles, where all of it is land. As of the 2000 census, the total population of the city was estimated to be at 8,625 people.
Examples of the healthcare providers and facilities that are located within the city area include Faith Family Clinic, Booneville Community Health, Prentiss County Medical, Booneville Headstart Med Clnc, Wheeler Family Medical Clinic, Family Med 101, and Faith Family Clinic. photo attribution: collegedegrees360