The nursing assistant programs that are currently accepting enrollment in Pascagoula, Mississippi are listed in detail below. To get the latest details about how you can qualify for their instruction, try calling the facility and speaking with one of their school coordinators.
Plaza Nursing Center
4403 Hospital Road,
Pascagoula, MS 39567
(228) 762-8960
For you to be able to work as a nursing assistant in this state, you must have a CNA license. You will only get one if you were able to pass the NNAAP exams. By passing the license exams, your name will be added to the NA Registry. Only those whose names are on the list with an active status are allowed to work in a LTC facility as a nurse aide.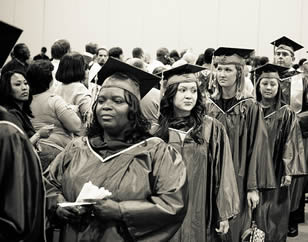 The NNAAP exams are composed of a written/oral exam and a skills evaluation exam. In order for you to get your license, you must pass all the tests. If you fail in one portion, you will only need to retake the part that you failed. The examination is conducted by Pearson Vue, and you can reach them for more information or to schedule a test date by calling  them at 1-888-204-6213.
Each applicant who failed has a right to file a grievance to complain about the results if his exams. The NACES Plus Foundation will follow-up on each submitted grievance within a month from the date they received it. If the grievance was not received by the NACES Plus Foundation, then it will not be investigated. All grievances must be submitted within 30 days from the date of the candidate's examination.
To maintain your license you will need to renew it every two years. This is done by submitting work verification from your place of employment. You can contact the Mississippi State Department of Health at 601-364-1100 for additional details about renewal requirements. They also can assist you will reciprocity forms and help affirm a training course has been approved for enrollment.
Pascagoula serves as the county seat of Jackson County. It is the main city of the Pascagoula Metropolitan Statistical Area, and is also a part of the Gulfport-Biloxi-Pascagoula Combined Statistical Area. The name of the city was derived from a group of Native Americans who had their villages along the Pascagoula River. The name Pascagoula means "bread eaters".  This city has a total area of 18.2 square miles and a total population of 23,452.
Examples of healthcare facilities that are serving this city are Cooper Family Medical Center, South Coast Family Physicians, Turner Chiropractic Clinic, Kidney Disease & Hypertension, Pascagoula Urgent Care, Physicians Care Plaza, Outreach Clubhouse, Daybreak Behavioral Health Services, Market Street Urgent Care, and MS Coast Endoscopy Surgery Center. photo attribution: germannacommunitycollege