The CNA salary in MS (Mississippi) depends on the city and type of health care facility you are employed in, as well as your experience on the job. Nursing assistant professionals work in a variety of medical centers and are supervised by registered nurses or LPNs as they render services to patients including bathing, grooming, assisting with ROM exercises, and monitoring vital signs.
In Mississippi, certified nursing assistants are paid a decent amount of starting salary ranging from approximately $18,000 to $22,000 per year. The hourly wage is around $10.02. The income that CNAs get will generally let them meet the cost of living for the area. The salary is influenced according to several factors which include the location of work, the organization, and the work experience of the individual.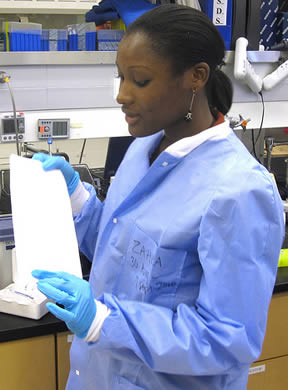 Urban areas are regarded to have higher cost of living which means that CNA jobs located there are offering more pay rate compared to jobs situated in rural or low cost of living places. Regardless if CNAs work in urban or rural areas, the salary that they get is made reasonable for the living.
The employers in Mississippi hold the decision regarding the amount of salary they offer to certified nursing assistants. Low-paying jobs are those in facilities like home healthcare agencies or nursing homes. Employers including the government agencies, hospitals, and private companies are offering higher pay rate.
Listed below is the average annual income of certified nursing assistants offered by different employers from various professional settings:
– Self employed $59, 000
– Hospital $39, 000
– Home health agencies $37, 000
– Nursing home $31, 000
– Home care $28, 000
It is a great advantage to be an experienced CNA because the individual can have the privilege to decide as to where he or she wants to work and the type of health care facility to be employed with. Experienced CNAs are preferred to be hired by most of the employers. They can even earn higher salary wage compared to entry-level certified nursing assistants.
Aside from the salary that CNAs get, employers also offer several benefits for nursing assistant employees including the following:
– Bonus
– Paid leaves
– Memberships
– Vacations
– Pension plans
– Certain types of disabilities
– Health insurance facilities
Presented below is the CNA salary in MS (Mississippi)  for popular cities and the corresponding yearly base salary:
– Biloxi $27, 373
– Columbus $26, 461
– Greenville $27, 606
– Gulfport $26, 367
– Hattiesburg $23, 264
– Jackson $28, 019
– Meridian $23, 357
– Olive Branch $28, 452
– Pascagoula $27, 106
– Southaven $29, 160
– Tupelo $23, 357
The health care industry is indeed increasing in demand as the nations population continues to age. Certified nursing assistants make up the majority of the entry level positions available in the medical field. According to the Bureau of Labor Statistics, the employment opportunities for CNAs will increase by about twenty-one percent in years 2012 to 2022. This anticipated growth is faster than many other occupations.
There is currently a shortage in this profession that means there are a wide range of opportunities available for entry level workers. To get started you will need to be certified through the state registry. To gain the skills practice and knowledge you should consider enrolling in CNA classes in MS. Students must be at least 18 years old with a high school diploma to be eligible to go through a program.