All the nursing assistant training programs that can be found in Senatobia, Mississippi are shown on this page. Students will learn how to care for patients during classroom lectures and get to practice healthcare skills hands-on during the clinical phase of instruction.
Northeast Mississippi Community College
4975 Hwy 51N, Senatobia, MS 38638
(662) 720-7249
http://www.northwestms.edu/
Senatobia Convalescent Center
402 Getwell Drive ApI, Senatobia, MS 38668
(662) 562-5664
There are primarily two ways one can become certified to work in MS. These are to go through a training course and take the competency exams or transfer your certification from another state through reciprocity. For most applicants enrolling in a training program will be mandatory to purse a nurse aide certification to be allowed to work long term in care facilities.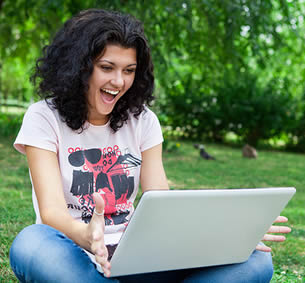 There are several steps that need to be taken before you can become a nursing assistant. For example, you must first enroll in a state-certified training program to gain the proper knowledge and skills to take care of the patients. These training programs take an average of 6 weeks to complete, depending on which program you enroll in. To graduate from training, the state requires you to have a minimum of 130 hours of training. These hours will be divided into classroom instructions and clinical duties. You can speak to an official representative of the Mississippi State Department of Health by calling 601-364-1100 to learn more about the latest criteria of instruction and requirements of enrollment.
After completing training, you can then proceed and apply for the license exams. You will need to fill out the application form and send it to the NACES at 7600 Burnett Road, Suite 440 Austin, Texas 78757-1292. Your application must be received by the NACES 12 business days before the exams.
Once the NACES receives your application, they will then send you your Authorization to Test Notice, which is a yellow postcard. This notice will contain vital information about the exams that you are going to take. If you want more information about the exams, you can visit the official Pearson Vue website at www.pearsonvue.com since they will be the ones who will conduct the exams for Mississippi.
The City of Senatobia is the county seat of Tate County. It has a total land area of 10.8 square miles, of which most is land. It is considered to be the 15th biggest municipality in the Memphis Metropolitan Area. Since its beginnings in the 1860s, this city has now grown its total population to 8,165 people. Major highways that you can find serving this city include State Highways 40 and 740, Interstate 55, and State Route 51. photo attribution: collegedegrees360