The nurse aide school classes that are found in Aberdeen, Mississippi and are approved by the state are found on this page. To find out more about the steps necessary to sign-up for instruction, you can call them using the number provided.
Itawamba Community College at Monroe County Vo-Tech Site
50057 Airport Road, Aberdeen, MS 39730
(662) 620-5202
http://www.iccms.edu/
Taking the license exams is one of the ways for you to gain entry into the medical field as a nursing assistant. The NNAAP exams are only available to those who were able to meet the required training such as nursing graduate and those who completed a state-certified nursing assistant training school. Foreign registered nurses are also able to take the exams if they want to.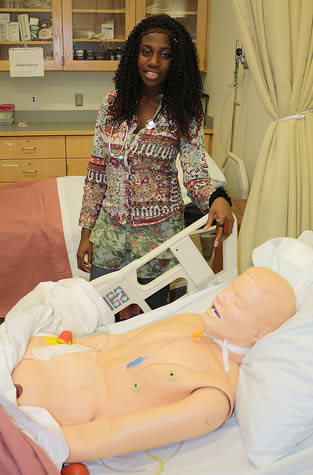 The first part of the exams may either be a written or oral exam. To get an oral exam, the applicant must request for one during his initial application. The exams will be composed of 60 items, which will all be multiple-choice questions. For the written, there will be 10 additional pre-test questions, which will not be included in the total scoring. As for the oral exam, its second phase will also be 10 questions but will be about reading and comprehension.
The second part of the exams is the skills evaluation exam. In this part, every applicant will be asked to perform at least 5 randomly selected skills. They will be given 25 minutes to perform all the procedures. In order to pass this part, the applicant must do all of them satisfactorily by doing those that are on the checkpoints for each skill.
After you pass all the exams, your name will be automatically entered on the state's NAR and you will receive your license. Your license will be valid for up to two years. If you want to continue to be eligible for work as a nursing assistant, you will need to keep your license active by renewing it every 2 years. To do this, you must work for at least 8 hours within that time as a pain nursing assistant.
Aberdeen is a city that is located in Monroe County.  This city also serves as the Monroe's county seat. You can find this city located just on the banks of Tombigbee River. The earliest settlers in the area were dated back to 1837. As soon as the county was formed, Aberdeen also became its county seat, which was in 1849. According to the 2010 census, the total population of the city was around 5,612. Its total area is estimated to be about 11 square miles, where most of it is land. photo attribution: leonardodasilva