Programs to become a nursing assistant in Aberdeen, Washington are listed below. To leanr more about the enrollment dates, course requirements and schedule of classes, call to talk with a representative of the school.
Grays Harbor College
1620 Edward P Smith Drive,
Aberdeen, WA 98520
(360) 538-4148
Before one can work as a nursing assistant-certified (NAC/CNA) in Washington, one must first comply with the different requirements. One of the most important requirements that one should meet is getting certified by the proper authorities.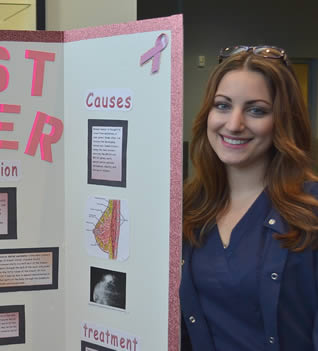 Requirements to become a Certified Nursing Assistant
–    Receiving a proper education and training from a training facility that's approved by the DSHS or was able to meet their standards.
–    Pass the state's competency evaluation exam
–    Provide Previous Work History (If applicable)
–    Provide Verification that your name is on the Nurse Aide Registry
–    Provide statements about your physical and mental status, felony convictions, and disciplinary actions, history of certification or registration, and substance abuse.
Getting a Proper Education
Enrolling in a state-approved NAC training program is a great way in getting the education and training that you need. Training programs in Washington offer 35 hours of lectures and 50 hours of practical training while under the supervision of a registered nurse. Depending on the program you choose, it can take about 2 to 6 months to complete your training. Those who are already working as a nursing assistant in a health care facility only have 4 months to complete their training and pass the certification exam.
Passing the Competency Evaluation Exam
To get certified, you'll need to pass the competency evaluation exam. This exam is divided into a 70 item knowledge test and a practical skills evaluation. Both tests are conducted on the same day at an approved testing facility.  If a candidate passes both tests, then his name will be entered into the Washington State Nurse Aide Registry and will be allowed to apply for a Nursing Assistant Certificate.
Previous Work History
This requirement is only for applicants who are applying for endorsement from another state. They must show that they were able to work as a nursing assistant while under the supervision of a registered nurse within the last year.
Verification of placement on the Nurse Aide Registry
Applicants for endorsement are required to provide proof that they are truly certified and are on their state's NAR. This proof must be submitted by the state that the applicant comes from. This is often what makes the endorsement process long.
Questions?
For more information, please call the DOH Customer Service at (360) 236-4700. You can also visit their official site at www.doh.wa.gov.
This city is a part of Grays Harbor County. It was founded in 1884 by Samuel Benn and was named after Aberdeen, Scotland. Aberdeen is an economic center of the county. It is bordered by both Hoquiam and Cosmopolis. The city is also called as the "Gateway to the Olympic Peninsula".  According to the census of 2010, their total population was around 16,896. It has a total area of approximately 12.2 sq miles and has a population density of 1,548.8/sq mile.
Health care centers in the area include Washington Orthopaedic Center, Harbor Surgical Associates, Olympia Orthopaedic Associates, Pierce Damon S MD, Grays Harbor Women's Clinic PLLC, Pacific Angio-Lab, Harbor Surgical Inc., Harbor Internal Medicine Clinic, and Grays Harbor Podiatry Clinic. photo attribution: codnewsroom