The nursing assistant training centers in Rapid City, South Dakota that are shown on this page offer the best training that you can find in the city. Classes listed here meet with the approval of the state and will qualify students to be allowed to test for certification.
Golden Living Rapid City CNA Training Center
809 South Street, Suite 105
Rapid City, SD 57701
Phone: 605-343-0133
www.goldenliving.jobs/cna-srna-training-program/
American Red Cross
1221 North Maple Ave.,
Rapid City, SD  57701
(605) 342-4010
Somerset Court
4100 Derby Lane,
Rapid City, SD 57701
(605) 718-3600
You cannot work in the state of South Dakota if you do not have a CNA certification. There will be no employer that will hire you if you have not yet passed the license exams since they are required by the state not to do so.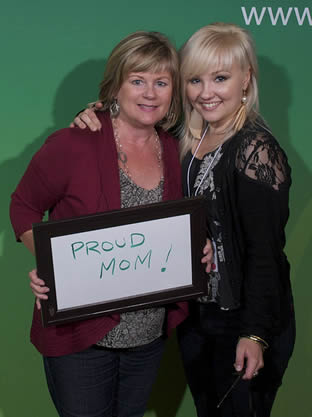 In order to work as a nursing aide in South Dakota, you must possess a CNA certification. Employers are required to hire applicants as nursing aides only if they are listed on the Nurse Aide Registry. To get into the NAR, you must acquire the necessary training, pass the background checks, and challenge the competency exam. If you want to work as a nursing assistant, then you must abide by their rules and meet their requirements.
When looking for a training program to enroll in, it is important that you should only enroll in one that is approved by the South Dakota Department of Health. This is to ensure that the training that you receive meets the standards that were defined in OBRA. These programs are required to offer no less than 75 hours of training, which are divided into classroom lectures and practical training. At the end of your training, you will learn how to take care of the patients and assist them in their daily activities.
The South Dakota Health Care Association has contracted D&S Diversified Technologies, dba Headmaster to assist in providing the tests, scoring, and releasing the results of the competency exam. The exam consists of a written exam and a skills evaluation. An oral exam may be taken in place of the knowledge test for those who have trouble with written English. To get into the NAR, you must pass all the tests. If you require special accommodation, you must contact SDHCA to get an Accommodation Form or download a copy from www.sdhca.org.
South Dakota is also open to CNAs who are listed in another state and wish to transfer and work in the state. For them to get into the NAR, they will only need to apply for reciprocity. When applying, it is important that they have a current certification and no previous records of abuse, neglect, or theft from a patient. To protect the patient, all applicants must undergo a federal and state background check for criminal records.
A nurse aide certification in SD is only valid for 24 months and must be renewed before it expires. To be eligible for renewal, you must work for at least 8 hours as a paid nursing aide while under the supervision of a registered nurse. With the Registry's new system, renewals can now be done online by going to www.ifmc.sd.gov/
This city is the county seat of Pennington County. It is the second largest city that is in South Dakota. The city was named after Rapid Creek (the place where the city was established). The city is also known as "Gateway to the Black Hills" and the "City of Presidents". According to the census of 2010, their total population had reached up to a total of 67,956 people. They have a population density of 1,226.5/sq mile and a total area of approximately 55.49 sq miles.
The Rapid City Regional Hospital and the Indian Health Service's Sioux San Hospital are the main health care providers that are serving the city. There are also other health care centers that are found in the area too; they include Black Hills Surgery Center, The Spine Center, The Heart Doctors, Setliff Sinus Institute, Regional Behavioral Healthcare, and the Black Hills Eye Institute. photo attribution: ufv