Nursing assistant education centers in Huron, South Dakota that are offering their training to the public are shown on the list below. If you have any inquiries, you can call one of the programs below. Courses shown here meet state requirements and have been approved for enrollment.
Violet Tschetter Nursing Home
50 7th Street SE,
Huron, SD 57350
(605) 352-8533
The health care industry is currently on the rise and the best way to start a career in healthcare is to become a nursing assistant. Because of such high demand for the profession, there is currently a shortage of CNAs in South Dakota, which means that there are a lot of jobs waiting for newly certified nursing assistants. The demand for this profession has also affected other careers such as RNs and LPNs.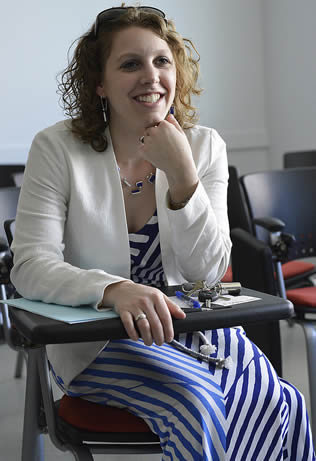 Before you can work as a nursing assistant, you will have to learn the proper ways to take care of the patients. This means that you must complete a 75-hour training program that is approved by the state's Department of Health. These programs are offered by different training institutions like nursing homes, hospitals, community colleges, and private institutions.
With the number of people who are now training to become a CNA, training facilities are now looking for more qualified nursing assistant instructors. To be an instructor, you must be a registered nurse with at least 2 years of nursing experience. One of those years must be spent working in a long term care facility. You must have completed a Train the Trainer course, which is sometimes offered online (http://www.wecareonlineclasses.com/), or a course about training adults. An LPN can be a clinical instructor, only if a licensed nurse is placed at the head of the training program. Other professionals involved in health such as therapists, pharmacists, nutritionist, and psychologist can be supplemental instructors.
After you complete your training, the next step is to apply for the competency exam. The competency exams in this state are currently conducted by Headmaster. If you visit their home page at www.hdmaster.com, you can apply and schedule for an exam date. You can also download a copy of the Candidate Handbook, which is the most detail resource information about the competency exam. If you apply online you will have to pay the testing fee ($152.50) with the use of a credit card.
The end goal in becoming a nursing assistant is to gain entry into the Nurse Aide Registry. Once your name is on the Registry, you will receive your certificate and will be allowed to work as a CNA for 2 years. Employers will only hire you if they can verify your certification on the NAR. If you pass the knowledge test and a skills test in the competency exam in 3 attempts or within 2 years of completing your training, your name will be entered. To view your own record in the Registry, please visit https://ifmc.sd.gov.
This city is the county seat of Beadle County. As of the 2010 census, their total population had reached up to a total of 12,592 people with a population density of 1,328.7/sq mile. The total area of Huron is approximately 10.57 sq miles, where 1.09 square miles of it is water.
Examples of health care clinics and providers that are located in the area include HRMC Pediatric Clinic, Huron Clinic, Tschetter & Hohm Clinic PC, Horizon Healthcare, Carr Chiropractic Clinics PC, Natural Health Center, Avera Hoek Medical Clinic, Vision Care Associates LLP, Community Health Services Administor, and Huron Regional Medical Clinic – Social Services. photo attribution: westconn