The nursing assistant courses located in Belle Fourche, South Dakota are all shown here. To find out more about their classes, you can call one of the programs listed and speak with a faculty representative.
Belle Fourche Regional Senior Care
2200 13th Ave,
Belle Fourche, SD 57717
(605) 892-2701
To work as a nursing aide in South Dakota, your name must be on the state's Nurse Aide Registry. According to OBRA of 1987, a nursing aide must be listed on the NAR and be certified in order to provide care of the residents in a nursing home, long term care facilities, home health agencies, and other health care institutions.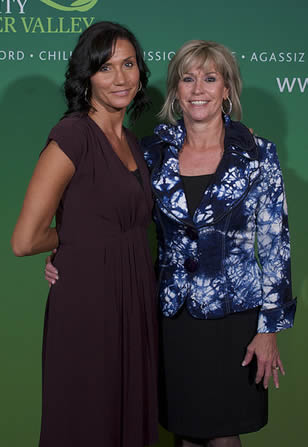 The first thing that you have to do when you plan to become a nursing assistant is to look for a CNA training program. You should make sure that the program is approved by the state's Board of Nursing. You will spend your hour in the program on lectures and skills training. You will not be asked to perform any procedures that have not been tackled in the classroom. This is one of the requirements for you to be able to apply for the license examination.
One way to get into the NAR is by testing. If you pass the certification exam within 3 attempts, your name will be entered on the Registry. This exam consists of a written/oral exam and a practical skills test. In order to apply, you must first attend and complete a state-approved 75-hour training program and apply for the exams within 2 years. Nursing graduates and students, who wish to pursue careers as CNAs, may apply for the exam directly without any need for additional training.
The second way to get into the NAR is by applying for Reciprocity. This process allows an individual who is already a certified nursing aide, to transfer his certification from one state to another. When applying, the applicant must have a valid certificate. If he has any records of resident abuse, neglect, or theft, his application may get rejected. In the interest of the residents, all applicants through this route must still undergo the criminal background check that will be done in both federal and state levels.
Because of such high demands for CNAs, there are even registered nurses and LPNs who now want to work as CNAs. These individuals are allowed to gain entry into the Registry directly. They will not be required to undergo training and take the competency exams.
Once you are on the NAR, you will be allowed to work fully as a CNA. Your name will remain on the Registry for a maximum of 2 years. If you wish to remain eligible to work as a nursing aide, you must find work providing nursing services, for compensation, while under the supervision of a licensed nurse or a licensed practical nurse. By working for at least 8 hours, you will be allowed to renew your certification.
Belle Fourche is the county seat of Butte County. Geographically, this city is located at the center of the country. The name of the city is a French word that means "beautiful fork". The total population of the city during the 2010 census was estimated to be around 5,594 people. They have a population density of 655.7/sq mile. The total area of the city is estimated to be about 8.6 sq miles, where almost all of it is land.
Examples of health care center and providers that are found in the area include Queen City Regional Medical Clinic, Tri State Chiropractic Center, Belle Fourche Regional Medical Clinic, Belle Fourche Regional Senior Care, Belle Fourche Health Care Cent, Regional Medical Clinic, and many more. photo attribution: ufv