The training in how to receive certification to become a nursing assistant in Milbank, South Dakota is shown on this page.  Classes provide students 75 hours of nursing theory and clinical skills instruction to help prepare for the licensing exams.
Golden Living Center
1103 South Second Street,
Milbank, SD 57252
(605) 432-4556
St. William's Care Center
100 South 9th Street,
Milbank, SD 57252
(605) 432-3153
Getting the proper education and training is always vital when starting a new career. That is why most people find looking for a suitable training program the most difficult part in becoming a nursing aide. Before you enroll in a training facility, you must verify if it is certified. Each facility can use an approved curriculum for each the concept mentioned in OBRA.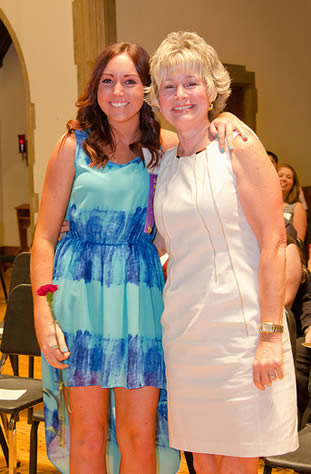 The South Dakota Department of Health has allowed the following Curricula to be used by training facilities:
•    American Health Care Association
•    Medcom Inc.
•    MC Strategies
•    Nebraska Health Care Association
•    We Care Online
These curricula meet the minimum 75 hours of training required. The hours will be divided into lectures and clinical practice. All of them will cover the important concepts such as infection control, mental health, safety and emergency, communication skills, personal and basic care, patients' rights and independence, and many more.
After you complete an approved program, you will be able to apply for the certification exam. This exam is divided into a 75-item multiple-choice written exam and a random practical skills test. An oral exam may be taken instead of the written version for the knowledge test by those who have trouble reading English. To get an oral, exam, you must send a letter of request along with the other requirements for application. The certification exams in South Carolina are currently conducted and released by the Headmaster Testing Company. You may visit their official website at www.hdmaster.com  to apply and schedule an exam date. If you wish to know more about the certification exams, you can download a copy of the CNA Candidate Handbook from their site.
You will need to pass both the written/oral test and the skills test to get into the Nurse Aide Registry. Once on the Registry, you will become a certified nursing aide. Employers will verify your certification when you apply for work by going to https://ifmc.sd.gov/. They will only hire nursing aides who are found on the NAR. To keep your name on the NAR, you must work for at least 8 hours every 24 months to be eligible for renewal.
The state of South Dakota welcomes those CNAs that received their training in a different state. The state can offer them reciprocity if they want to work there. There are still some requirements that must be met to pass the application. When they apply, their license must still be active. They will also have to pass the background check and provide some documents that serve as proof of their training and experience.
This city is the county seat of Grant County. You can locate Milbank along the South Fork of the Whetstone River. As of the 2010 census, their total population had reached up to a total of 3,353 people. They have a population density of 1,214.9/sq mile. The total area of Milbank, SD is approximately 2.84 sq miles, where the majority of it is land.
The health care centers that are open for you to go to include Health First Of Milbank, Avera Milbank Medical Center, Wellness Works Massage, Health First of Milbank, Avera Big Stone City Clinic, Wapiti Medical Group, Family Focus Chiropractic, and many more. photo attribution: nazareth_college