The local classes to become certified as a nursing assistant in Watertown, South Dakota that are available for enrollment can be found here. To learn more about their training, you can call them with the contact number provided.
Golden Living Center
415 4th Ave NE,
Watertown, SD 57201
(605) 886-8431
Jenkins Living Center
215 South Maple Street,
Watertown, SD 57201
(605) 886-5777
According to the law, before an individual can work as a certified nurse aide she must first complete the necessary training and then be listed on the state's Nurse Aide Registry. In South Dakota, there are two ways to get on the Registry. You can either enter through testing or reciprocity.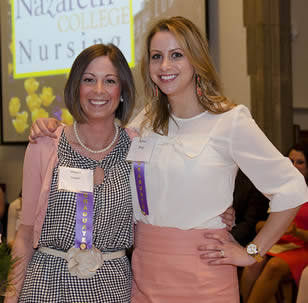 TESTING
If a candidate has never been certified as a CNA before, she will have to challenge both parts of the certification exam. This exam is divided into a written/oral knowledge test and a clinical skills evaluation. It is currently conducted by the Headmaster Testing Services. Before applying, the candidate must attend and finish a Nurse Aide training course that is approved by the state's Department of Health. It is important to verify if the training course selected is using an approved curriculum and is certified by the DOH. These courses are offered by different institutions like vocational schools, technical colleges, nursing homes and hospitals, and even online.
First time testers will have to pass both portions of the exam to get into the NAR. Every candidate is only given 3 attempts to pass all the tests. These attempts must also be used within 2 years of completing training. If a candidate still fails her 3rd attempt, she will have to attend and complete another training course before being able to reapply for the exam.
RECIPROCITY
The state of Dakota is not a Testing State for nurse aides. This means that a CNA from another state who wants to transfer and work in SD may do so without the need for additional training and testing. When applying for reciprocity, the applicant must have a current or valid certification and a clean record. Applicants with accounts of abuse, neglect, or theft of a patient's property will not be allowed to work in a Medicaid nursing facility. The applicant will have to complete the application form (http://doh.sd.gov/boards/nursing/assets/FormCNAEndorsement.pdf) and provide proof of her certification. One must also pass the criminal background check which will be done in both state and federal levels.
A CNA certification in South Dakota is only effective for up to 24 months. It is important to renew the certification in order to remain eligible for work as a CNA. One of the requirements for renewal is to work for a minimum of 8 hours as a nurse aide while under the care of a registered nurse. For the work to qualify, the nurse aide must be paid for the services and time rendered. To make renewing certifications much easier, it can now be done online at https://ifmc.sd.gov/. For any questions, please call the South Dakota Board of Nursing at (605) 362-2760.
Watertown is the county seat of Codington County. It is also known as South Dakota's Rising Star. This city was named after Watertown, NY, which was the hometown of one of the founders of the community. According to the census of 2010, their total population had reached up to a total of 21,482 people. They have a population density of 1,231.3/sq mile. The total area of the city is approximately 25.04 sq miles; out of that, 7.5 square miles of it is water.
There are a number of health care clinics that are located within the city area, they include Prairie Lakes Healthcare System, Bak Chiropractic, Konstant Chiropractic Clinic, Dagel Chiropractic, Oien Family Chiropractic Clinic, Codington Chiropractic Clinic, Glacial Lakes Professional Counseling Services, Sanford Clinic Watertown Imaging, Sanford Clinic Watertown, Prairie Lakes Healthcare System- Mallard Pointe Surgical Center, Lutheran Social Services of South Dakota, and Codington Chiropractic. photo attribution: nazareth_college