The nursing assistant training centers that are located in Flandreau, South Dakota are shown to you in great detail here. Students who participate in a program will complete 75 hours of theory and skills practice to become prepared to take the license tests.
Riverview Health Services
611 East 2nd Ave.,
Flandreau, SD 57028
(605) 997-2481
You must be a certified CNA to be able to work in South Dakota. The employers in the state will not hire you if your name is not in the state's registry. So to get your certification, you must take the license examinations after you complete a training program.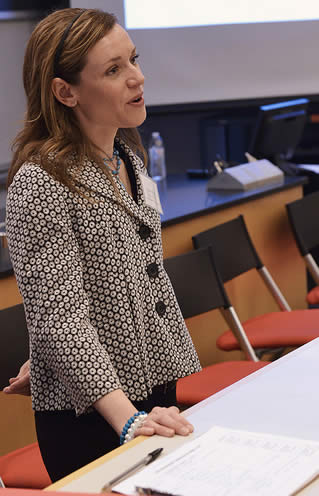 The process of becoming a nursing aide in South Dakota is quick and easy if you know what to do. If you compare it to other career trainings, you can become a CNA in a matter of a few weeks. All you have to do is to follow a few simple steps:
Step One
You must enroll in a 75-hour training course that is approved by the SD Department of Health. These programs are offered by different training facilities such as vocational schools, technical colleges, nursing homes and hospitals, and some are even offered online. Your training as a nursing assistant student will compose of classroom lectures and clinical practice. Many of the training courses in the state will require you to:
•    Be at least 18 years old
•    Speak and understand basic English
•    Have a high school diploma or a GED
•    Be physically and mentally healthy
•    Have complete immunizations and a negative TB test result
•    Pass the national criminal background check
Step Two
The next step is to apply for the competency exam. The Headmaster Testing Service is currently the company that conducts the exams in South Dakota. You can apply for the exams by going to their website at www.hdmaster.com. You can also apply through mail by completing and submitting the application forms to:
South Dakota Board of Nursing
South Dakota Department of Health
4305 S. Louise Ave, Suite 204
Sioux Fall, SD 57106-3115
Fax: (605) 362-2768
Step Three
The third step is all about challenging the competency exam. This exam consists of a written/oral exam and a clinical skills test. You will need to pass all the tests in order to be certified. During the exam day, please arrive at least 30 minutes before the start of the exam to avoid being late. Latecomers will not be admitted into the testing area and will not be refunded. You will also need to bring two valid IDs for the check-in prior to the start of the exam.
Step four
If you were able to pass the exam within 3 attempts or within 2 years after completing your training, your name will be on the Nurse Aide Registry. Only nursing aides whose names are on the Registry will be hired by the Employers. Employers are required to verify your certification when you apply. To keep your name on the Registry, you must work for at least 8 hours every 24 months. By doing so, you will become eligible for renewal. Please renew your certification before it expires. No nursing aide is allowed to work in a nursing facility with an expired certificate. For any questions, please call the SDBON at (605) 362-2760.
Flandreau is the county seat of Moody County. The city was named after Charles Eugene Flandrau, who was a judge in the Minnesota. According to the census of 2010, their total population was at 2,341 people. They had a population density of 1,259.3/sq mile. You can find that this city is approximately 1.93 sq miles in size and almost all of it is land.
The health care providers and the health care centers that are located in the area include Avera Flandreau Medical Center Hospital, Avera Flandreau Medical Clinic, Nelson Jennifer DO, Riverview Assisted Living, Western Mental Health Center, and Satin Finish Derma Clinic Electrolysis. photo attribution: westconn