The certified nurse aide classes in Hot Springs, South Dakota are all being shown here. These courses meet the approval of the SD Board of Nursing (BON) and will grant one access to taking the certification tests.
Fall River Health Services
209 North 16th St.,
Hot Springs, SD 57747
(605) 745-3159
According to the law, all aspiring nursing aides in South Dakota must be listed on the Nurse Aide Registry to work in different health care settings. The Nurse Aide Registry is a master list of all the nursing aides in the state who were able to meet both the federal and state training and testing regulations. There are two ways to gain entry into the Nurse Aide Registry; one is by applying for reciprocity while the other is by challenging the competency evaluation exam.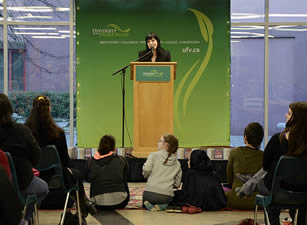 The first option is only for individuals who are already listed in another state's NAR as a CNA. If they wish to transfer and work in South Dakota, they must fill out the Reciprocity Application form (http://doh.sd.gov/boards/nursing/assets/FormCNAEndorsement.pdf) and send it along with other required documents such as proof of training and experience, as well as the a passed criminal background check results.
Being physically fit is one of the requirements to be able to enroll in a CNA training program. You must be physically capable to take care of the patients since you will be using the basic nursing skills. You will be assisting the patients with their daily activities and will require you to guide them while doing so. If accepted, the nursing aide will still have his name on the previous state's NAR.
All documents must be sent to:
South Dakota Board of Nursing
South Dakota Department of Health
4305 S. Louise Ave, Suite 201
Sioux Falls, South Dakota 57106-3115
The certification evaluation exam is an examination that was designed to test the candidates in terms of both knowledge and skills. It is divided into a multiple-choice written/oral test and a clinical skills test. Both of the parts are given on the same day at an approved testing site. To get into the NAR, candidates must pass all the tests. The state's Health Care Association has contracted the Headmaster Testing Service to conduct the exam. A copy of the candidate handbook and sample tests can be downloaded from their site at www.hdmaster.com.
Once the candidate's name is listed on the Nurse Aide Registry, he will be certified. CNA certifications in South Dakota are only valid for 24 months. To keep it valid, the nursing aide must renew it before it expires. One of the requirements for renewal is to find work as a nursing aide for at least 8 hours while under the supervision of a licensed nurse. There is no renewal fee for nursing aides and with the online renewal system, renewing one's certification has become must easier. For more information, please go to https://ifmc.sd.gov/.
Hot Springs serves as the county seat of Fall River County. This city is considered to be one of the warmest places in the entire state. The city was originally named as Minnekahta, was later named into its current one because of the number of health resorts that were established based on the springs located there. As of the latest census, their total population had reached up to a total of 3,711 people. They had a population density of 1,029.1/sq mile. You can find that this city has a total area of approximately 3.61 sq miles.
The health care providers, whose services you can avail, in the city include Rapid City Medical Center LLP, Cascade Chiropractic, Black Hills Family Health Clinic PC, Fall River Health Clinic – Fall River Hospital, Hot Springs VA Medical Center, and Hot Springs Regional Medical Clinic. photo attribution: ufv