The certified nursing aide training programs that are available in Clear Lake, South Dakota that are available for enrollment are shown here. Interested applicants will need to complete the full 75 hour instruction course to become eligible for the license examination. Call the facility for additional information.
Good Samaritan Center
913 Colonel Pete Sr.,
Clear Lake, SD 57226
(605) 874-2159
The best way to start a career in the field of health in South Dakota is to become a nursing aide. Because of such high demands for this profession, there is now a shortage of CNAs in the state. The great news in this is that a lot of jobs are already waiting for those who are completing their training and certification.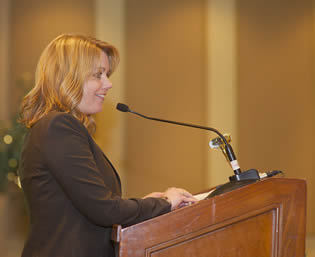 To work as a nursing aide in SD, you must be certified. The certification process in this state begins by enrolling in a DOH-approved nursing aide training course. The training course will help you gain the needed knowledge and skills to become a nursing aide. Being physically fit is a requirement to be able to enroll in the program. You are also required to pass the criminal background check.
Before enrolling, please verify that the course you selected is approved by the Department of Health. Your training will consist of 75 hours' worth of lectures and clinical training. You will be taught on how to assist the clients with their daily activities like bathing, eating, dressing, toileting, ambulating, exercising, and many more.
After your training the next step is to challenge the certification examination. The state's Health Care Association has contracted D&S Diversified Technologies to assist in conducting and scoring the tests. In this examination, you will be tested in both skill and knowledge. You will be given a maximum of 2 hours to answer all the questions in the knowledge exam and 30 minutes to perform the 5 nursing skills that will be randomly selected from a set list. To pass the certification exam, you must pass all the tests. For more information, you can download or read a copy of the Candidate handbook from http://www.hdmaster.com/testing/cnatesting/sdakota/sdformpages/sdforms/SDCandidateHandbook.pdf.
By passing the certification exam, you will be admitted to the Nurse Aide Registry. Only nursing aides who are listed on the NAR are allowed to work in long-term care facilities in the state. If you wish to keep your name on the Registry, you must be able to work for at least 8 hours as a paid nursing aide and renew your certification before it expires.
Clear Lake is the county seat of Deuel County. This city had a total population of 1,273 during the 2010 census. They had a population density of 414.5/sq mile. The total area of Clear Lake is estimated to be about 3.25 sq miles, where the vast majority of the area is land.
Examples of health care providers and centers that are located in Clear Lake include Take Care Clinic at select Walgreens, Sanford Medical Center Clear Lake, Clear Lake Chiropractic Clinic, Sanford Deuel County Medical Center, Sanford Deuel County Medical Center – Hospital, and many more. photo attribution: ufv