The faculties that are available for enrollment in nurse aide training in Spearfish, South Dakota are all found here. Speak to a school representative for more details. If you know of other listings that can be added, you can contact us and we will include them.
Dorsett Regional Senior Care
1020 North 10th St.,
Spearfish, SD 57783
(605) 642-2716
The increase in the number of elderly in the population has also increased the demand for nursing assistants. —With its quick, affordable, and easy training, you can start making an average of $19,000 in a year as a new CNA in South Dakota. If you wish to pursue this line of work, your first task is to receive the necessary training.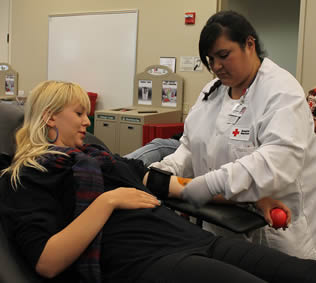 When searching for a program to enroll in, please make sure that you select a program that is approved by the South Dakota Department of Health. You may find these programs offered in different institutions such as vocational schools, technical colleges, nursing homes, hospitals, private institutions, and even online. If you have a problem with money, you can choose to enroll in the American Red Cross Institution, which offers free training.
Your training will consist of a minimum of 75 hours of training, which will be divided into lectures and practical training. During training you will be learning things like basic nursing skills, infection control, mental health, and emergency procedures. If you meet a specific number of hours, you can then complete the program.
The increase in the demand for CNAs has also created new job opportunities to other professions, especially for RNs and LPNs. More and more facilities are now offering CNA training, which request qualified nursing instructor. If you wish to become a clinical instructor, you must be a registered nurse with at least 2 years of nursing experience. You will also need to complete a Train the Trainer Program or a course of instruction in teaching adults. An LPN can also be a clinical instructor only if an RN is placed as primary instructor.
Once you are through with your training, the next step is to apply for the competency evaluation exam. This exam will test you in both skill and knowledge. You must pass the written/oral exam and the clinical skills test in order to gain entry into the Nurse Aide Registry. Employers will only hire applicants as nursing assistants whose names are on the state's NAR. To keep your name on the Registry, you must work for at least 8 hours every 24 months. This will make you eligible for renewal. You can renew your certification by going to https://ifmc.sd.gov/.
Spearfish can be found in Lawrence County. It had a total population of 10,494 during the 2010 census and a population density of 642.4/sq mile. The total area of the city is estimated to be about 16.34 sq miles, where all of it is land. The name of the city was taken from the nearby canyon named Spearfish Canyon. This canyon had a creek where people would spear fish; thus the name Spearfish.
The Spearfish Regional Medical Clinic, Queen City Regional Medical Clinic, Spearfish Regional Medical Clinic-East, Wolfe & Company, Personal Group Inc., Interim HealthCare, Regional Dialysis Center, Spearfish Regional Home Medical Equip, and Sunshine Health Center are some of the examples of health care providers that you can find in the city limits. photo attribution: theskylineview