The nursing assistant schools that are found in Winner, South Dakota shown here have the best training that the city has to offer. To find out more, you can call the program using the contact number listed below. All courses shown meet the approval of the state.
Winner Regional Healthcare Center
745 East 8th Street,
Winner, SD 57580
(605) 842-7200
According to the Nursing Home Reform Act, which is now part of the OBRA '87, all individuals who wish to work as a nurse aide must be properly trained and certified. This is to ensure that the patients in long term care institutions and other health care settings will receive only top quality care from the CNAs. A nurse aide can only be certified if his name is listed on the Nurse Aide Registry, which is a list of individuals who meet the federal and state training and testing regulations.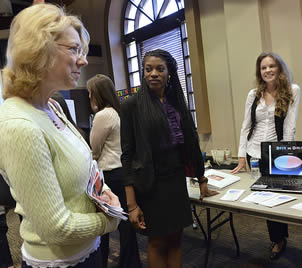 To gain the knowledge and skills need to work as a nurse aide, you will have to attend and finish an approved OBRA nurse aide training course. When looking for a training course in South Dakota, make sure that the course is certified by the South Dakota Department of Health before enrolling. These programs will take at least 75 hours to complete and will consists of theories and practical training.
Although each program has its own set of requirements for enrolling, many of them will require the applicants:
•    To be at least 18 years old
•    To be able to read, speak, and understand basic English
•    Possess a high school diploma or a General Education Degree
•    Be physically capable of taking care of the patients
•    Have a clean record and be able to pass the criminal background check.
Many of the programs in the state take only a few weeks to complete. At the end of training, you will receive your certificate of completion. This is one of the requirements when you apply for the competency exam. Nursing students, graduates, and individuals who completed a CNA program in another state can apply for the exam without the need for any additional training by submitting this form (http://doh.sd.gov/boards/nursing/assets/RequesttoWaive75hourNATrainingApplication.pdf).
The competency exams are currently offered by the Headmaster Testing Services. There are two parts in this exam – a multiple-choice knowledge test, which offered in writing or oral format, and a practical skills test. In the knowledge test, testers will have a total of 90 minutes to answer all 75 questions. As for the skills test, they will be given 30 minutes to perform all 5 requested nursing skills. If you perform all the skills less than 30 minutes, you can use the remaining time to correct or do any steps that you may have missed.
If you pass all the tests, your name will be listed on the NAR. It will be your responsibility to keep your record updated. Please inform the Registry if you changed your name or address. There is no fee when you update your record. To view your record, you can go online at https://ifmc.sd.gov.
For more information about becoming a CNA, please follow this link: http://doh.sd.gov/boards/nursing/nurseaid.aspx.
The city of Winner serves as the county seat of Tripp County. This city is also the administrative centers of Todd County. Winner is well-known for its pheasant season. As of the 2010 census, their total population had reached up to a total of 2,897 people with a population density of 1,318/sq mile. The total area of the city is approximately 2.2 sq miles, where all of it is land.
Avera Winner Medical Clinic, Hospital Winner Regional Health Care Center – Winner Hospital, Southern Plains Behavioral Health Services, Presidents Specialty Health Care Supply, Corsica Horse Sales Corsica Implement, Prairie Medical Clinic – DR Gregg Tobin, Southern Plains Behavioral – Health Services, and Marts Teresa MD are examples of the health care providers that are serving the city. photo attribution: westconn