School courses that teach nurse aide instruction are available in Sisseton, South Dakota for enrollment below. If you know of other listings that are state authorized, you can send them to us and we will add them here.
Sisseton Wahpeton College
BIA Rd 700, Agency Village, Box 689,
Sisseton, SD 57262
(605) 698-3966
Tekakwitha Nursing Home
6 East Chestnut Street,
Sisseton, SD 57262
(605) 698-7693
There are a few requirements that you must meet to be able to take the state license exams. You must be able to complete a CNA training program that is approved by the state's Board of Nursing. You must also pass the background check that is done in the federal and the state level. Aside from that, you should also be physically fit to be able to enroll in the program.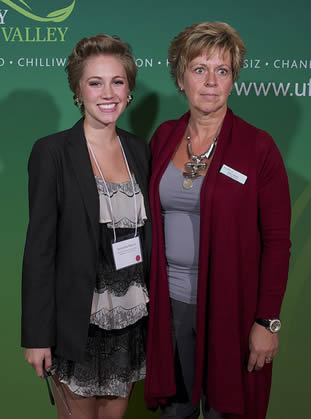 The first step in becoming a nursing aide in South Dakota is to enroll in a state-approved CNA training program. It is the state's Department of Health that is in charge of monitoring and approving programs offering CNA training. Although each program has its own requirements for enrollment, many of them require the applicant to undergo a full physical exam, have complete immunizations and a negative TB test, pass the background check, and be at least 18 years old.
Approved programs offer their students a minimum of 75 hours of training, which are divided into lectures and on-the-job training. During the course of the training, the students will be placed under the care of a qualified nursing aide instructor. Keep in mind that students are not allowed to perform any procedure that has not yet been taken up in class.
After you complete your training program, the next step is to challenge the certification exam. This test is conducted by the Headmaster Testing Services. It consists of a knowledge test and a practical skills exam. The knowledge test may be taken in its written or oral version. Regardless of which exam, the all questions will be multiple-choice. You and every other candidate will only be given a maximum of 90 minutes to answer all 75 questions. As for the practical skills exam, candidates will be given 30 minutes to answer all 5-required nursing skills.
You can find a complete list of nursing skills that may come out of the exams by going to http://www.hdmaster.com/testing/cnatesting/sdakota/sdformpages/sdforms/SDCandidateHandbook.pdf.s
If you pass both portions of the exam, your name will be entered on the state's Nurse Aide Registry. According to the law, only the nursing aides who are on the Registry will be allowed to work as a CNA in a nursing facility in South Dakota.
Because of the high demand for nursing aides in the state, there are some RNs and LPNs who are now working as a CNA. Nurses and licensed practical nurses are allowed to gain immediate entry into the state's NAR. If they apply, they will no longer be required to undergo any additional training or competency exam.
This city is the county seat of Roverts County. You can find this city on the Lake Traverse Indian Reservation. As of the 2010 census, their total population had reached up to a total of 2,470 people and a population density of 1,552.5/sq mile. The total area of the city is estimated to be 1.59 sq miles, where all of it is land.
Examples of health care centers that are found in Sisseton include Coteau Des Prairies Hospital & Clinic, Ne Mental Health Center, Roberts County Community Health Nurse, Prairie Lakes Cancer Center, and many more. photo attribution: ufv