Nursing assistant schools that are available for enrollment in Aberdeen, South Dakota are being shown on this page. If you have any questions about the 75 hour training curriculum and enrollment process, you can call the faculty number listed.
Aberdeen Healthcare Center
1700 North Highway 281,
Aberdeen, SD 57401
(605) 225-7315
Avera Mother of Joseph Manor
1002 North Jay Street,
Aberdeen, SD 57401
(605) 622-5850
Bethesda Home of Aberdeen
1224 South High Street,
Aberdeen, SD 57401
(605) 225-7580
HCR Manor Care Health Services
400 8th Ave. NW,
Aberdeen, SD 57401
(605) 225-2550
If you have a desire to help the elderly, then you should think about a career in the health care industry by becoming a certified nurse aide. Working as a nurse aide means that you will be working under the supervision of the licensed nurses and licensed practical nurses. You will help provide nursing and nursing-related care to residents who are living in nursing homes, health agencies, hospitals, long-term care centers, and other health care institutions.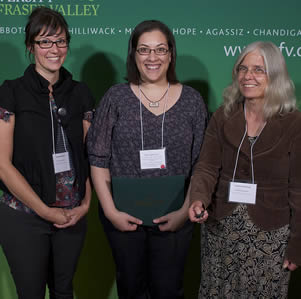 Before you work as a nurse aide, it is mandatory that you must receive the proper education and training before handling the clients. The best ways to do this is to attend in a CNA training program that is approved by the state's Department of Health. During your training, you will spend at least 75 hours learning and practicing different concepts and skills such as infection control, communication skills, basic care, and many more. You may find these programs offered by different institutions like nursing homes, hospitals, vocational schools, technical colleges, and even online.
After completing the program, the next move is to challenge the competency exam. If you pass both the written/oral exam and the skills tests exam, your name will be entered on the Nurse Aide Registry and you will become a certified nurse aide. When you apply for the exams, you will need to provide fingerprint cards, photo ID, a copy of your certificate of completion of training, a record of your immunization history, a negative TB test result, and the payment for the testing fee –which is $152.50 for both tests.
As long as your name on the NAR, you will remain a certified nurse aide. To keep your name on the Registry, you must renew your certification every 24 months. One of the requirements is that you must have worked for at least 8 hours as a paid nurse aide. With the new system, you can now renew your certification online up to 90 days prior to expiration. Renewal for CNA certification is free.
Passing the state license examinations are a requirement for you to be able to work in South Dakota. The CNA exams will be made up of a written or oral part and a skills demonstration. This examination may also be taken online. The written portion will be composed of 75 multiple choice questions. In the practical demonstrations part, it you must perform 5 skills successfully. You must pass both parts to get your license and become a CNA.
Aberdeen is the county seat of Brown County. You can find this city just about 125 miles northeast from Pierre. This city is the primary city of the Aberdeen Micropolitan Statistical Area. As of the last census, their total population was about 26,091 people. Aberdeen has a total area of approximately 15.61 sq miles and a population density of 1,682.9/sq mile. You call the people living in Aberdeen as an Aberdonian.
The Avera St. Luke's Hospital is the main hospital that is located in the city. Other health care centers that you can also avail there include Dakota Plains Surgical Center, United Clinic, Ryman Family Chiropractic Center, Bledsoe Family Chiropractic Clinic, Avera Internal Medicine Specialists, Ivey Chiropractic Clinic, Avera Aberdeen Family Physicians, Avera Ob/Gyn Associates, and many more. photo attribution: ufv