A certified nurse aide certification in South Dakota is needed before one can work in health care facilities in this state.  They require employers to accept applicants only if they are listed on the nurse aide registry.  So, in order to work in a healthcare facility as a nursing assistant, you will need to undergo certified nursing assistant training, pass the test, and pass the state and federal background checks first.  You also have to be physically fit before you can enroll on a training program and have a basic aptitude for the skills required for the position.
The state requires that you enroll in a state-approved training program.  The course should cover subjects such as safety, communication skills, resident rights and independence, infection control, basic nursing skills, mental health and emergency procedures to name a few.  The training facility should be approved by the South Dakota Board of Nursing.  They should have at least 75 hours of classroom and practical or clinical training in a licensed nursing facility.  The student should not be asked to perform tasks which had not yet been tackled in the classroom teaching and he or she should be supervised by a registered nurse or other qualified health personnel.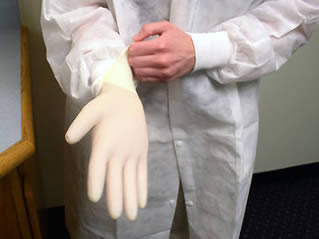 After finishing the CNA training program, one can now take the state exams for nursing aide certification.  The test is conducted by Headmaster Testing Services and is taken online.  The test is composed of two parts:  the written or oral test and the manual or practical skills test.  The written exam is a multiple-choice type and is composed of 75 questions and is given a 90-minute period for one to finish.  The practical or manual skills test requires 5 skills to be successfully performed by the applicant within 30 minutes.  If one fails one of the parts of the exam, he or she would be required to retake it.
One needs to submit documents such as fingerprint cards, photo ID, passport size photos, copy of the certificate of completion of the CNA training, and the required fees.  One also needs to undergo immunizations and undergo a TB test with a negative result being needed.
The state also accepts reciprocity for those who already have a certification from another state.  They need a current and active certification as a nurse aide as well as are in good standing on that state.  They should not have any record or neglect or abuse of a resident or misappropriation of a resident's property.  They should have also undergone about 75 hours of training in a state-approved training facility.  They are also required to undergo a federal background check with the results being in good standing.
The certification needs to be renewed every 2 years and the state requires at least 8 hours of paid work as a nursing assistant under the supervision of a registered nurse or a qualified personnel.  Renewal forms are sent out by the SD Nurse Aide Registry months before the expiration date and the applicant has to fill-up one portion of the form and the other by the employer.  There is also a required in-service training for those employed in nursing facilities.
Click this link to find the available state approved nursing assistant classes in South Dakota.