Certified nurse aide schools in Vermillion, South Dakota that are shown here offer the most recent classes that you can find in the area. All applicants who meet the qualifications and finish the entire amount of required hours are allowed to schedule a test date to receive their license to work. Call the facility to receive more info.
Sanford Care Center
125 South Walker Street,
Vermillion, SD 57069
(605) 624-2611
If you are looking for a practical means of starting a career in the medical field, then becoming a nursing aide is the answer you are looking for. Nursing aides make an average of $19,000 in a year and is currently in demand. With the shortage of CNAs in South Dakota, you won't have any problems getting work once your name is entered in the South Dakota Nurse Aide Registry.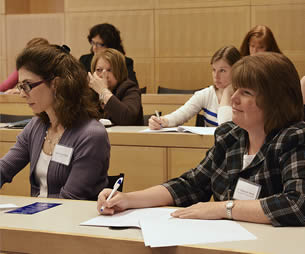 A nursing aide helps nurses take care of the patients by performing nursing procedures that are delegated by the nurses. Since you will be handling patients, it is very important that you know what to do. You will need to attend and complete a state-approved 75-hour training program. When enrolled, you will be spending your time in the classroom for theories and in the clinical area for your practical training. Many of the training programs in the state can be completed within 3-4 months of training.  You must be physically fit to be accepted in a training school. You must also pass the routine background check that is required to every applicant.
By completing an approved program, you will become eligible to apply for the competency evaluation exam. A nursing aide who completed his training in another state can also apply for the exam by submitting the Application to Waive The 75-Hour CNA Training Program Form (http://doh.sd.gov/boards/nursing/assets/RequesttoWaive75hourNATrainingApplication.pdf). A nursing student or graduate who wishes to apply for the exams must also complete this application form.
The competency evaluation exam will test your knowledge and skills as a nursing aide. If you pass both the knowledge test and the practical skills test, your name will be added to the state's Nurse Aide Registry. A nursing aide can only be certified if his name is on the Registry. Employers will also only hire those who are on the Registry.
Another way of getting into the NAR is through Interstate Endorsement. A CNA from another state is allowed to transfer his certification through this process. To be eligible, the applicant must still have a valid certification and a clean record. Accounts of patient abuse, neglect, or theft of their properties may be grounds for disapproval. Applicants through this process must also pass the criminal background check.
Names on the Registry only remain there for 2 years. If the name has been removed from the NAR the individual's certification will be considered expired. No individual is allowed to work with an expired certificate. To keep your name on the Registry, you must renew your certification by working as a paid nursing aide for at least 8 hours and completing the renewal forms. CNA Renewals can also be done online at https://ifmc.sd.gov.
The city of Vermillion serves as the county seat of Clay County. The city is located in the southeastern corner of the state. It is also considered as the 10th biggest city in the state. As of the 2010 census, their total population was already at 10,571 people. They had a population density of 2,623.7/sq mile. The total area of the city is approximately 4.03 sq miles; and all of it is land.
The Sanford Health Network is one of the largest employers in the city. Other health care clinics that are located in the area include Sanford Clinic-Vermillion, Olson Medical Clinic, Alcohol/Drug Counseling Services, Lewis & Clark Behavioral Health Services, and Vermillion Family Planning. photo attribution: westconn