The vocational centers in Scotland, South Dakota that offer certified nurse aide training programs are shown here. Applicants who enroll will need to complete the 75 hour course while receiving instruction in how to perform nursing related skills and gaining knowledge on basic health care theory.
Good Samaritan Center
130 6th Street,
Scotland, South Dakota 57050
(605) 583-2216
A nursing aide helps nurses take care of residents in different health care settings by providing nursing and nursing-like care to them. What they do is mainly based on which task is delegated by the nurse. With the increasing demand for this profession, many people now want to become a nursing aide. If you want to become one, you must first learn how to properly function as a nursing aide by enrolling in a certified training program.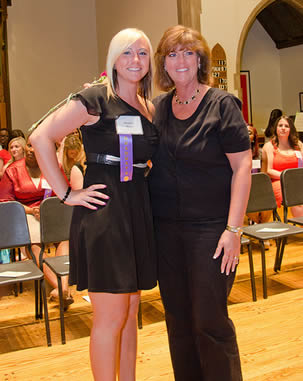 There are many ways to gain the necessary education and training, but the best way to achieve this is by completing a state-approved 75-hour training program. The training hours are divided into lectures and at least 16 hours of clinical training. Students will learn the roles and responsibilities of nursing aides and how to properly do them. During the entire training course, you and the other students will be under the care of a certified CNA instructor. Since you are still under training, you will not be allowed to perform nursing skills that were not taught in the classroom or laboratory. Many of the programs in South Dakota can be completed within 6-12 weeks of continuous training.
When you complete the program, you will receive a certificate of completion of training, which is one of the documents that you must provide when you apply for the certification exam. Taking on the certification exam is the next major step in becoming a nursing aide after training. Other documents that must be included with the application forms are fingerprint card, photo ID, proof of complete immunization and a negative TB test, a passing result of the criminal background check, and the payment for the testing fees. The payment for both exams is $152.50 which should be in the form of a cashier's check or money order.
If you pass all the tests, your name will be added to the Nurse Aide Registry. It will remain there for a maximum of 2 years. If you wish to check your record, you may do this by going online at https://ifmc.sd.gov. To keep your name on the Registry, you must renew your certification before it expires. For more information, please contact the South Dakota Board of Nursing at (605) 362-2760.
The city of Scotland is located in Bon Homme County. According to the latest census that was taken there, their total population had reached up to a total of 841 people. The estimated total land area of Scotland is about 0.85 sq miles, where all of it is land.
Examples of health care center and providers that are located in Scotland include Scotland Medical Clinic, Scotland Chiropractic, Ramos Clinic PC, Yankton Surgical Associates, Scotland Area Home Health, Take Care Clinic at select Walgreens, and a few more. photo attribution: nazareth_college