Those who want to become a certified nursing assistant in Mitchell, South Dakota can find schools that are offering training at this time here. You can pick one of these programs to enroll in to receive eligibility to take the license exams.
Firesteel Healthcare Center
1120 East 7th Ave.,
Mitchell, SD 57301
(605) 996-6526
Avera Brady Health and Rehabilitation
500 South Ohlman Street,
Mitchell, SD 57301
(605) 996-7701
If you want to serve the elderly in the population of South Dakota as a nurse aide, you must be certified and listed on the South Dakota Nurse Aide Registry. If you have never been certified as a nurse aide before nor have any background in the field of health, you will have to take the certification exam to get into the NAR.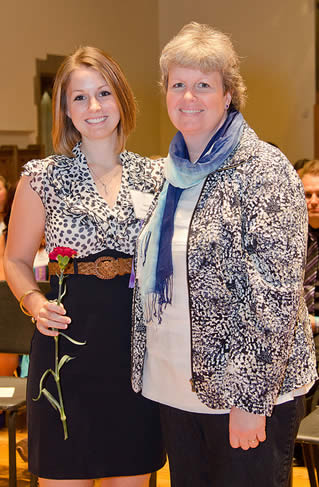 Before you can challenge the certification exam, you must first receive the proper training by enrolling in a state-approved training program. These classes are being offered by colleges, health care centers, and community training centers. Any one of those mentioned will be enough so long as the program you enroll in is approved by the state's Board of Nursing.
Your training will consist of classroom instructions and at least 16 hours of on-the-job training. As a student, you will not be allowed to perform any nursing procedure that has not yet been taught in the classroom setting. During the entire course of the program, you will be under the supervision of a qualified clinical instructor.
A clinical instructor is a licensed nurse who has at least 2 years of working experience in his respective field. At least one of those years was spent working in a long-term care facility. A CNA instructor has also completed a Train the Trainer course or a course about training adults. The instructor can also be an LPN if the primary instructor is an RN.
By completing a state-approved program, you will become eligible to apply for the certification exam. A nurse aide candidate who completed training in another state may also apply for the exam by filling out the Request for Equivalency of Education for a 75-hour nurse aide training. Nursing students may also apply for the exams, because a nursing education program already meets the requirements of a 75-hour CNA program.
RNs and LPNs who wish to become nurse aides do not need to complete a training program or take the certification exam to get into the NAR. If they are working as nurse aides, they should only perform procedures that a nurse aide with basic certification is allowed to do.
The certification exam is divided into a multiple-choice written/oral exam and a clinical skills evaluation. If the candidate is able to pass both exams within 3 attempts, he will gain entry into the NAR.
Mitchell is the county seat of Davison County. The city was named in honor of Alexander Mitchell, who was the president of multiple railroad companies. According to the 2010 census, their total population had reached up to a total of 15,254 people. They have a population density of 1,369.7/sq mile. The total area of the city is approximately 12.14 sq miles, where only 1 square mile of it is water.
Examples of health care providers that are serving the city include Rhoads Chiropractic Clinic, First Class Wellness & Dance, Mitchell Chiropractic & Acupuncture Center PC, Dakota Physical Therapy Home Health Care, Mitchell Clinic LTD, Dakota Family Chiropractic Of Mitchell PC, Sanford Children's Clinic Mitchell, Delaney Clinic, and Avera Queen of Peace Cancer Center. photo attribution: nazareth_college