The classes on how to become a nursing assistant located in Yankton, South Dakota are all found here. If you want to find out more about their programs, then you can call the number shown to get more information.
Avera Education and Staffing Solutions
1000 West 4th Street,
Yankton, SD 57078
(605) 668-8475
Avera Sister James
2111 West 11th Street,
Yankton, SD 57078
(605) 668-8900
Avera Yankton Care Center
1212 West 8th Street,
Yankton, SD 57078
(605) 668-8800
The best way for you to enter the medical field today is to become a CNA. They get the best basic experiences in the medical industry. It also does not take that long to become one. This type of job is currently in demand by the health care facilities. If you want to proceed to a much higher degree, this can be a great stepping stone for you.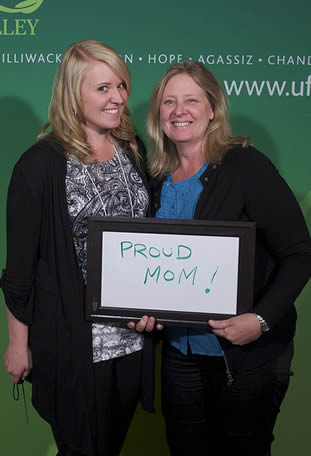 If you are planning to become a nursing assistant in South Dakota, the first thing that you need to do is to find a suitable training program. It is important that the program you enroll in is approved by the state's Department of Health. These programs offer a minimum of 75 hours of training. As required, the training hours will be divided into classroom instructions and clinical practice. You will learn different concepts such as infection control, safety and emergency, basic rights, personal care, communication techniques, and many more.
By completing an approved training program, you will become eligible to apply for the competency exam. This exam consists of a written/oral knowledge test and a clinical skills evaluation, which are given on the same day. If you pass all the tests, you will get your name on the South Dakota Nurse Aide Registry and receive your CNA certification. According to the law, only individuals who are listed on the NAR will be allowed to work as a nursing assistant in South Dakota.
The competency exam is not exclusive to those who were able to complete a CNA program. Nursing students may apply directly for the exams by filling out the forms to waive the required 75-hour training program (http://doh.sd.gov/boards/nursing/assets/RequesttoWaive75hourNATrainingApplication.pdf). The state's Board of Nursing has approved this since completing a nursing education program covers the topics that are included the CNA's training curriculum.
Another way of getting into the Registry is by applying for reciprocity. This process however, is only available to certified nursing assistants who are listed in another state's NAR. When applying, they must have a current certification and were able to maintain a good standing record. Applicants will also have to pass the national background check for criminal records.
RNs and LPNs who wish to work as a nursing assistant may gain immediate entry into the NAR without the need for testing or additional training. When working as a nursing assistant, they should only perform nursing tasks that fall under the scope of duties and responsibilities of a CNA.
The city of Yankton is the county seat of Yankton County. This used to be the capital of the state back when it was still Dakota Territory. The name of the city was taken from the Yankton tribe. You can locate this city near the Missouri River. As of the latest census, their total population was estimated to be about 14,454 people. They have a total area of approximately 8.45 sq miles, where only 0.24 square miles of it is water. The population density of the area is about 1,760.5/sq miles.
The health care providers that are found in the area include Yankton Medical Clinic®, P.C., Center For Orthopedics, Lewis & Clark Specialty Hospital, Stevens Chiropractic Clinic, First Chiropractic Center, Mental Health Center , Lewis & Clark Family Medicine PC, Avera Health, NovaCare Rehabilitation, and many more. photo attribution: ufv