The Louisiana CNA Registry provides the list of certified nursing assistants which are employable within the state. If you wish to check up on an applicant's current certification status you have to log on to their site and access their registry.  The state has deemed it important for their residents to be on the know about who are the reliable health care workers which they can hire when they need them.  This is the reason why the state has made the registry available online for the public to gain easy access to the information that they need.
Louisiana CNA Registry at the Department of Health (LDH) – Health Standards Section
P. O. Box 3767
Baton Rouge, LA 70821
Phone: (225) 342-0138, option #6
Fax: (225) 342-4549
Nurse Aide Direct Service Workers Verification
The registry is very easy to use as the layout is user friendly can easily be recognized.  Once you are on the page, you just need to enter the direct service workers social security number of last name in order to get their certification status.  With just a click, you will have the important information within your reach and you can also print them out if you want.  The online registry makes it easier for people to acquire relevant information with regards to nursing aide work.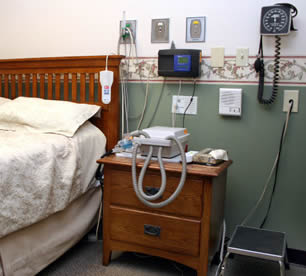 There are also other links on the registry which can lead you to other websites which has a relevant value to nursing aide work.  They have the Department of Health's website link which provides information with regards to current health programs that the state has developed to help improve their communities.  There are also nurse aide associations which can give you significant information about advancing your career or of gaining additional certification to help improve your earning capacity.  You can easily be led to these websites as they are contained in the registry webpage.
The state of Louisiana also offers reciprocity programs to those who wish to apply as nursing assistants in their nursing facilities. You only need to download an application form and then fill up the necessary information together with a certification from the other state stating that you are in good standing at their registry.  Without a good standing, you will not be allowed to practice as a nursing assistant in Louisiana.  Any record of abuse or neglect will automatically guarantee that you will be denied employment so it is very important to keep a good record wherever you are.
The registry requires their CNAs to maintain their names on the list by renewing their certification every two years.  This can be done by working as a paid worker on an accredited healthcare facility within the state for at least 8 hours within the preceding 24 months before the renewal.  You will have to supply them with documentation, proving that you have indeed worked for pay at the said institution and that in the capacity of a nursing assistant.  You may have to contact the state's Department of Health with regards to other pertinent issues of your certification if you cannot look for them on the registry.  The Department of Health would be glad to answer any inquiry with regards to nurse aide certification. You can also visit this link to read more about current nurse aide certification requirements in Louisiana.