The CNA Classes with approval from the registry that are available in St. Louis, Missouri are all shown to you in the list below. Call one of the facilities listed on this page to speak with a school coordinator about how their program can help you achieve certification which will allow you to be hired in care homes and hospitals.
Daruby School
625 North Euclid Ave Suite 410
St Louis, MO 63121
314 454-6933
Gateway Institute Of Technology
5101 Mcree Avenue
St Louis, MO 63110
314 776-3300
http://www.slps.org/site/default.aspx?domainid=2249
St Louis College Of Health Careers/Metro
909 S Taylor
St Louis, Mo 63110
314 652-0300
http://www.saintlouishealthcareers.com/
St Louis Comm College/Forest Park
5600 Oakland Avenue
St Louis, MO 63110
314-984-777
http://www.stlcc.edu/fp/
St Louis Job Corps
4333 Goodfellow Blvd
St Louis, MO 63120
314 652-8907
http://stlouis.jobcorps.gov/about.aspx
Clay School Adult Education
3820 N 14th St
St Louis, MO 63107
314 231-9249
Hi-Tech Charities
1371 Hamilton Ave
St Louis, MO 63112
314 389-5737
International Institute Of St Louis
4131 South Grand
St Louis, MO 63116
314 773-9090
http://www.iistl.org/
Walbridge Community Education Center
5019 Alcott Ave
St Louis , MO 63120
314 261-8282
http://www.slps.org/site/default.aspx?PageID=1
Yeatman Community Education Ctr
4265 Athlone Ave
St Louis, MO 63115
314 261-8134
All you need to do to become a nurse aid is to get your name on the Nurse Aide Registry. This can only be done by passing both the written and the skills evaluation exam of the license exams. One way of becoming eligible to take the exams is by applying for it once you have graduated from a 75 hour CNA training course, and completed the 100 hours of clinical practice. To be able to enroll in a school program in Missouri one must be at least 18 years of age (or be taking a vocational high school course), not be on the state disqualification list, and be free of any disqualifying convictions.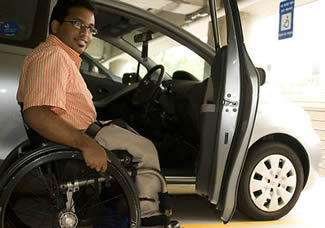 Nursing students may also apply by submit a copy of their transcripts that shows that they were able to take and pass the Fundamentals of Nursing, a copy of their social security card, and their contact information such as telephone numbers and return address.
Another way of being able to take the exams is by applying for reciprocity. This option however, is only applicable to those CNAs who have an active status on a different state's NAR. When they apply, they will also need to show their contact information, a copy of their social security cards, and proof of their education and training. Once the Registry receives the paperwork, please allow 7-10 working days to get a response.
The license exams are made up of a written exam and a return demonstration on randomly selected nursing skills. To receive a certificate, the applicant must be able to pass all the tests. Once they pass, the testing center will be the one who will send the documents to the Registry.
After completing the exams successfully you will be added to the online registry used by employers to verify your license credentials. Your active status needs to be renewed every two years and you should receive a notification when your due date is approaching. To renew you will need to show proof of having worked 8 hours within the previous two year period. This is usually accomplished by having your employer provide work verification that you can submit to the state.
If you miss your renewal date, and have worked 8 hours in the past two years, you will need to follow a few steps. You will need to get proof of employment and submit it to the state registry. Proof of employment may be getting a letter from your employer stating the dates of your employment, a copy of your W-2 form, or a copy of your pay stubs.
You can call the Missouri Department of Health and Senior Services to speak with one of their support staff at 573-526-5686, or email them your questions at: info@health.mo.gov.
This is an independent city that is situated on the eastern border of the state. According to the 2008 census, their total population has reached to 319,294. It is considered as the 58th largest city in the country. It has a total area of 66.2 sq miles and a population density of 5,158.2/sq mile. It was founded back in 1764 by Pierre Laclède and Auguste Chouteau.
The major hospitals in the area include Barnes-Jewish Hospital,  St. Louis Children's Hospital,  SSM Health Care's Cardinal Glennon Children's Hospital, and  BJC HealthCare, SSM Health Care. Other health care centers include Tesson Heights Orthopaedic, Doctors ExpressAngelica Healthcare, and Healthcare Group for Women.