Enrolling in training in Savannah, Missouri will help you become a certified nursing assistant by providing you will hands-on experience. You can find the available classes listed below. Those found here are all the Missouri state approved instruction courses being offered as of this moment. For more information about the costs, program requirements, or schedules, call the phone number provided.
Savannah High School R-III
701 East State Route E
Savannah, MO 64485
816 324-3128
http://www.savannahr3.com/Domain/8
Becoming a nursing assistant is one of the best ways for you to gain entry into the medical field. All you have to do is to complete a state-certified CNA training course and then challenge and pass the license examinations afterwards. Once you have your NA certifications, there are also other certifications that you can place on top of that.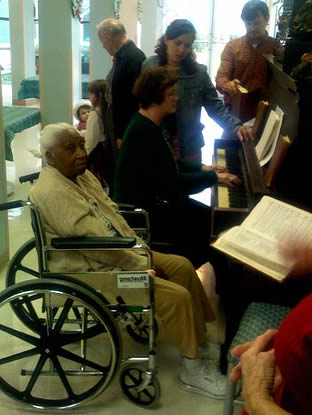 For those who are currently working as a nursing assistant, they must be able to complete the training and pass the license exams within 4 months from the start of their work. The license exams are composed of a written and a skills demonstration exam. If you fail one of those exams, you will have to retake both parts. Every applicant is given two chances to take the exams within 90 days from completing his/her training. If the applicant fails for the 2nd time, then he is required to undergo retraining.
Once your name is entered on the Registry, you will need to keep your status active by renewing it every 2 years. To be eligible for renewal, you must have worked for at least 8 hours within that time. Those who fail to renew their license will have their status changed into inactive. Those who have failed to work for 5 years will have their license expire. They will need to undergo retraining and retake the exams again.
This is a city that is a part of Andrew County. It has a total population of 4,762, according to the last census. This is also the county seat for Andrew County. Savannah has a total area of approximately 3.1 sq miles, where all of it is land, and a population density of 1,523.2/sq mile.
Health care centers and providers that you can find in the area include Take Care Clinic at select Walgreens (866) 825-3227, Northwest Dental Services (816) 324-5644, Savannah Medical Clinic (816) 324-3121, Visiting Physicians Association (816) 324-0323, and many more like them. photo attribution: honan