Joining school nurse aide classes in Webb City, Missouri will give you valuable experience you can use to pass the state exams and become licensed to work. Programs must be recognized by the registry in order to be accepted. Call to speak with a facility administrator to get the latest details about enrolling.
Crowder College – Webb City Campus
600 S Ellis, Webb City, Mo 64870
417-573-2345
http://www.crowder.edu/
Getting proper education and training to become a CNA is the first thing on the to-do list to become a nursing assistant. This can only be achieved if you enroll in a program that is approved by the state. These programs consist of 75 hours of theory classes and 100 hours of clinical exposure. There will also be a final exam that the students must pass in order to complete the course.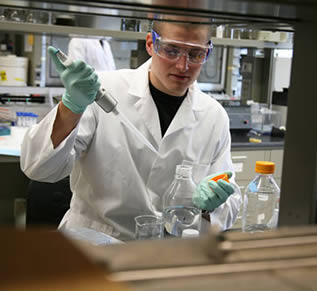 Even if you were able to complete your 75 hours of theories and 100 hours of clinical exposure, your training will still not be considered complete if you were not able to take and pass the final exams. The final exam has two parts, a written exam and a skills evaluation on the basic nursing skills. An individual who left the course without taking the exams is given up to 6 months to get back on the course. If the individual fails to do this, then he will need to start the course all over again.
By completing a CNA training course, you will become eligible to apply for the license exams. The license exams are similar to the final exams in the course. If you pass all the tests, your name will be added on the NA Registry and you will receive your certificate. After receiving a certification and active listing in the searchable online registry you will still need to renew your license. This is done every 2 years by showing verification from your employer of 8 hours on the job as a nursing assistant. You can call the registry for additional details at 573-526-5686.
This city is a part of Jasper County. It is also a part of the Joplin, Missouri Metropolitan Statistical Area. According to the census of 2010, their total population has reached up to 10,996. This city has a total area of 7.4 sq miles and a population density of 1,318.0/sq mile. This city was also known as Webbville back in 1875. It was platted back then by John C. Webb.
Examples of health care centers that you can find within the city limits include Take Care Clinic at select Walgreens, King Glen Doctor of Osteopathi, Cintas Facility Services of Joplin, MO, Och Jasper County Clinic, 1st Choice Healthcare, and Gatton Teresa DO. photo attribution: armymedicine