By enrolling in a nurse aide program in Versailles, Missouri you will be trained in the primary health care skills used on the job. Classes are required to be preapproved by the state, and the ones located below meet that criteria. Contact a school director to learn more about their course.
Morgan County RII School District
913 West Newton, Versailles, MO 65084
573-378-4231
http://www.mcr2.k12.mo.us/
To become certified to work students must go through an approved course teaching the basics of nurse aide fundamentals and receive hands-on skills practice. Courses must offer 75 hours coursework, and 100 clinical hours of skills training and on the job experience. Afterwards the student can apply to take the license examination. This two part test must be fully completed before the applicant can become certified to work in this state.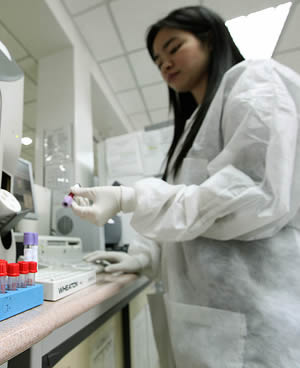 Like many states, CNA certification is only valid for up to two years. It must be renew if the nursing assistant wants to continue being eligible for work. To keep a status active, the NA must have worked for at least 8 hours as a paid nursing assistant every 2 years. For those who are working in a long-term healthcare facility, they are also required to attend their facility's yearly 12-hour in-service.
Failing to work will change the individual's status on the Registry into "inactive". A CNA is not allowed to work in a long-term healthcare facility if he has an inactive status.  If the individual wishes to reactivate his status, then he must request to challenge the evaluation exams. He will need to submit a copy of his social security card, telephone number, return address to Department of Health and Senior Services, Attn: Health Education Unit, P.O. Box 570, Jefferson City, MO 65102.
Individuals who have advance certifications such as Certified Medication Technician certificate, or Insulin Administration certificate, those certification statuses are also considered to be inactive. It will only be returned to active status once the individual has an active CNA status.
Versailles is the county seat of Morgan County. As of the latest census, their total population has reached up to 2,565 people. Its total area is approximately 2.3 sq miles. Its population density is 1,115.2/sq mile. One of the many notable persons that came from this city is Joseph Franklin Rutherford, who was the founder of the religion Jehovah's Witnesses.
Examples of health care centers and providers that you can find in the area include Capital Region Medical Clinic-Versailles, (573) 378-4666, Missouri Mennonite Clinic (573) 378-5295, Morgan County Health Center (573) 378-5438, St Mary's Medical Clinic-Versailles – Versailles Medical Clinic (573) 378-5454, Thomas Robert MD (573) 378-4666, and Friedebach Katherine MD (573) 378-5454. photo attribution: armymedicine