You can find the available nurse aide schools that are open in Cedar Hill, Missouri described below. B joining these programs you will meet the course requirement and will be eligible to take the license exams once completed. Call to talk with a course director to get the latest enrollment details.
Jefferson College – Northwest
6471 Cedar Hill Rd, Cedar Hill, Mo 63016
636-797-3000
http://www.jeffco.edu/jeffco/
Aspiring certified nursing assistants will need to enroll in a training class in order to proceed toward becoming licensed. Course must be preapproved by the state registry and offer an accepted curriculum and hourly instruction. Currently classes must include 75 hours of course lectures/coursework, and 100 hours of clinical practice performing skills in a real life setting. After finishing the required amount of hours you can set a date to take the examination for your certification. Applicants who qualify may apply to challenge the certification exam. They will need a letter of approval from the state to qualify and will only receive one chance to pass before being required to take a school program.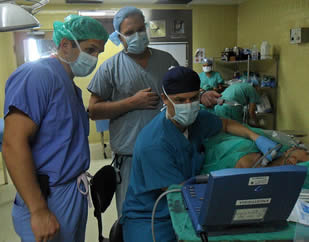 It is not enough to have your name entered on the NA Registry; you must also have an active status to be able to work as a nursing assistant. This status will only remain active for up to two years. In order to keep it active, you will need to renew your license before it expires.
To keep it active, the nursing assistant must have worked for at least 8 hours every 24 consecutive months as paid CNA. For those who are working in a long-term care facility, they will be required to have an additional of 12 hours of in-service to remain on the Registry.
If you were unable to find employment within the past 2 years and have failed to renew your certification, your status on the Registry will be changed into "inactive". To change it back, all you have to do is to challenge the competency exams. If your break from employment reaches up to 5 consecutive years, your "inactive" status will then be turned into an "expired" one.
Unlike "inactive" statuses, "expired" statuses will take some time to renew. If an individual wants to turn his "expired" status into an active one, then he will need to undergo proper CNA training again. He will also be required to retake and pass the state's license exams again.
Cedar Hill is a census-designated place that is a part of Jefferson County. This CDP has an estimated total population of about 1,848 people. Its total area is 2.3 square miles, where all of it is land. It has a population density of 803.5/sq mile. This town is situated on the Big River.
Examples of health care centers and providers that you may find in the area include Take Care Clinic at select Walgreens, Eickmeyer Joseph DO, Brewer Dale J DO, Depew Deborah A Doctor of Osteopathi, Cedar Hill Medical Center, and many more. photo attribution: armymedicine