You can locate the certified nurse aide classes offered in Lebanon, Missouri below. These course will enable you to take the license exam and have met the approval of the state registry. Call to speak with an administrator of the facility to learn more.
Lebanon Tech And Career Center
757 Brice Street, Lebanon, Mo 65536
417 532-5494
http://www.lebanon.k12.mo.us/ltcc/
The basic requirement to be a nursing aide is to get your name on the state's Nurse Aide Registry. The Registry contains all the names of the nursing aides that are allowed to work in a licensed nursing facility as a CNA, as well as approved clinical instructors and clinical supervisors. The only way to get your name on the Registry is if you pass the license exams.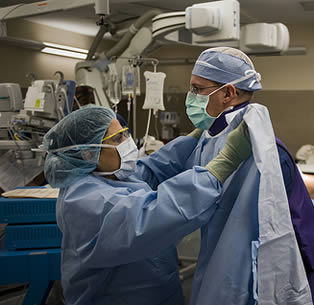 The license exams have two parts, one is the written exam and the other is the return demonstration on selected nursing skills. You will only receive your certification if you are able to pass both parts. For those who took the exams because they received authorization from the Office, they are only given one chance to pass. If they fail, then they must undergo a state-approved CNA training course and take the exams once they completed their training.
Those who took the exams after they trained are allowed to retake the exams two times. They must retake the exams within 90 days from their first exam. If they fail to do this, then they will be required to enroll in a new course.
After being certified federal regulation requires individuals to work at least eight 8 hours for pay in a care facility to remain active in the registry. You will need to submit work verification from your employer to meet this requirement. You should receive notification of your renewal due date prior to its expiration. Contact the MO Department of Health and Senior Services by calling
573-526-5686 to get further information.
This city is the county seat of Laclede County. As of the latest census, their total population has now reached up to 14,292. It is a part of the Lebanon Micropolitan Statistical Area. Lebanon has a total area of 13.7 sq miles, where all of it is land. Its population density is 1,050.9/sq mile. The city was originally called Wyotaand and was originally inhabited by Indians.
Examples of health care centers that you can find in the area include St John's Clinic-Lebanon-Agape Family Medicine, Take Care Clinic at select Walgreens, OACAC Family Planning, St John's Urgent Care-Lebanon, Cox Health Lebanon Therapy Services, Missouri Gymnastics Center LLC, MidWest Psychological Group, St John's Clinic, Intrepid USA Healthcare Services, and Mid-Missouri Orthopedics & Sports Medicine. photo attribution: militaryhealth