CNA certification in Missouri can be one of the best ways for one to gain entry-level position in a healthcare facility.  With a certification, one can apply at several healthcare facilities in this state as well as make that as a basic step into more advanced positions.  This type of work involves giving personal care and grooming to patients as well as giving needed aid when necessary.
The CNA training that you should attend must be one that is approved by the state's department of health. It should have at least 75 hours of classroom training plus 100 hours of clinical practice.  Applicants should also be at least 18 years of age and is not in any manner included in the state's disqualifying conditions.  The application should also pass the criminal background check in both state and federal levels. Those who are already working at a nursing facility should be able to enter a state-approved training program within 4 months from the date that they were hired. The training also includes a final exam for measurement of his or her competency.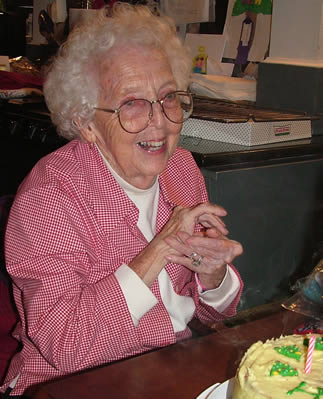 Those who are also enrolled in nursing programs are also allowed to take the state certification exam.  They have to present only their transcript which would show that they have taken basics or fundamentals of nursing in their course work.  They are also required to present their social security cards to apply for the exam.  The required training is waived by the government for such instances.
After completion of a training program, a person can challenge the state's nurse aide examinations.  It includes both a written or oral part as well as a clinical exam which will measure the candidate's capacity to perform nursing aide skills.  The applicant is allowed to take the exam twice within a 90-day period.  If he still fails after those two, he would be required to undergo the state training again.  Examinations are held in community colleges or on nursing facilities.  One can apply to retake the exam on the same day if he fails any part or all of the exams.
Applicants can also apply for reciprocity if they are current holders of certification from another state.  They need to submit a copy of their certification, their social security number and card, as well as proof of employment as CNA for at least 8 hours in the past 2 years. They should also have a background check which should come out as free from any disqualifying crimes or felonies and they should also be in good standing from the state where they currently have their certification. You will need to contact the MO Nurse Assistant Registry for further details about qualifications.
The license is renewed every 2 years with the corresponding requirement of at least 8 hours of work for the past 24 months.  If he fails to do so, his account will be considered as inactive.  If the applicant fails to be employed as a nurse aide for 5 consecutive years, his account will be considered expired and he will be required to retake the training program.  The state also requires 12 hours of in-service training for every year. Visit this page to find the certified nursing assistant classes in Missouri.