The Missouri Certified Nurse Assistant Registry provides the list of eligible nursing assistants who can be employed by long-term care facilities as health workers.  They are those who have complied with the state's regulations with regards to completion of an accredited training program, have passed the state's competency exam and have continuously complied with the required number of work hours needed in order to remain in the registry.  To know whether an applicant has a current active status on the registry, you will need to visit the registry's website.
Missouri CNA Registry
P.O. Box 570
Jefferson City, MO 65102-0570
Attn: Health Education Unit
Phone: 573-526-5686
Fax: 573-526-7656
Email: info@health.mo.gov
MO Certified Nurse aide Registry Search
On the registry, there are several types of license status which you can encounter depending on the nurse assistant's work.  There is the Missouri Registry Active CNA Status which means that the nurse assistant was able to comply with all the regulations and can be employed by a nursing facility.  This means that the he or she also has continuously worked for a certain amount of required hours in order to remain in the registry.  If you want to hire the said health care worker for their services, you can do so.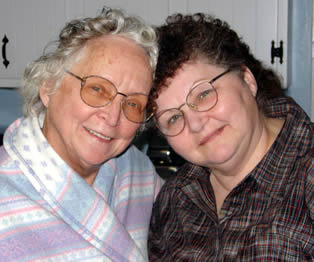 The next is the Missouri Registry Inactive Status.  This means that the worker has taken and passed an accredited nurse aide training and has passed the competency exam but was not able to provide evidence of any paid work for the past 24 months in the capacity of a nursing assistant.  Once the applicant fails to comply with the said requirement, his or her registry status will be inactive and they may not be hired in any long term care facility.  The applicant must then file a request to change his or her status to active by showing any proof or evidence of paid employment.
The Expired Status means that the person has not worked as a nursing assistant for at least 1 day for the past 5 consecutive years.  They can file a request for a status change by providing proof that they have worked for at least 1 day as a paid nursing assistant in an accredited facility.  This also means that the person cannot be hired and will have to retake a training program again.
One thing that employers should look for when searching for nursing assistants in the registry is the Federal Indicator.  This is a note which is attached to the profile of the nursing assistant which shows any record of abuse, neglect, or misappropriation of any personal property of a resident.  The employer has to look this record up first before employing anybody in the capacity of a nursing assistant.
The Registry is also a way for employers to request reimbursement for Medicaid billings.  They only need to enter the nurse assistant's full name and social security number in order to avail of the said reimbursement.  You can visit the website to learn more about the services that are being offered by Missouri Certified Nurse Assistant Registry and to acquire information regarding the licensure status of a particular potential employee that you wish to hire. you can read more about MO nurse aide requirements to become certified to work on this page.