You can find the nursing assistant classes open to the public in Nevada, Missouri shown below. If you meet the requirements you can join this training and become eligible for the state exams which will grant you certification. By speaking with a school administrator you can find out additional details about what steps you need to take next to apply.
Crowder College- Nevada Campus
600 W Edwards
Nevada, MO 64772
417 667-0518
http://www.crowder.edu/locations/
Nevada Regional Tech Center North Campus
2015 N West St.
Nevada, MO 64772
417 448-2090
https://sites.google.com/a/nevada.k12.mo.us/nrtc/
The only way to get your name on the Missouri NA Registry is to pass the license exams. There are different ways for you to become eligible to apply for the exams. One way is to complete a state-certified CNA class. According to the law, these classes are required to offer 75 hours of classroom instructions and 100 hours of practical experience.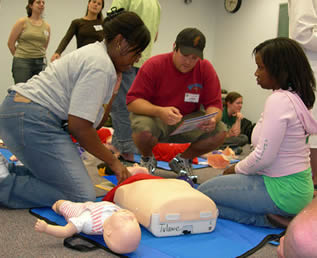 During your instruction you will practice using a variety of different health care tasks and work to become proficient at them. Some of the common skills you will practice using are: checking vital signs, feeding patients, transporting residents, using a transfer belt, catheter care, grooming, oral care, communication, toileting, bathing, range of motion exercises, safety procedures, and infection control.
An individual may also work as an uncertified nursing aide. This is provided that the individual immediately takes up a training class and then challenge the license exams afterwards. The individual will only have 4 months from the start of his work to get his name on the Registry. During his training, he will only be allowed to perform nursing skills that were already taught in the class.
Another way of being able to take on the license exams of Missouri is when you apply for out-of-state endorsement. This is only applicable to those that are already listed as a CNA in another state's NA Registry. Once the office receives the necessary paperwork, the applicant will receive a reply within 7-10 days, whether or not he is allowed to take the exams.
Nevada is the county seat of Vernon County. It is home of the famous Cottey College. As of the 2010 census, their total population is at  8,327. The city was incorporated back in 1855 and was known as  Fair View and Hog-Eye.It has a total area of 9.0 sq miles and a population density of 964.1/sq mile.
Health care centers that you may find in the city include St. John's Clinic, Physician's IV Service, Compton Scott DO, Women's Specialty Care, Thompson F L MD, Spangler Jill DO, Bird William F MD, Alternatives In Mental Health, Community Mental Health Consultants, Nevada Medical Clinic, and many more. photo attribution: niels_olson