The CNA program open for students to join in Waynesville, Missouri are listed for you on this page. training will offer real-life skills practice and health care theory to help you be prepared for the competency examination. To learn more about how to enroll, call to speak with a school coordinator.
Waynesville Career Center
810 Roosevelt, Waynesville, MO 65583
573 774-6106
http://waynesville.k12.mo.us/
If you want to work in the medical field, then you should start to consider becoming a nursing aide. This type of profession is one of the most sought out for in the field nowadays. The demand is also believed to continue to increase in the years to come.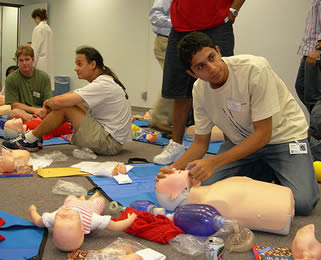 The first thing that you need to do to become one is to find CNA classes to enroll in. The training classes in Missouri are composed of 100 hours of on-the-job training, and 75 hours of theory. There is also a 2-part final exam that you will need to take to complete your training. Taking on the license exams is the only way for you to get your name on the nurse aide registry and your certification.
You will need to maintain an active status on the Registry to remain eligible to work in a long-term healthcare facility. To do this, you must work for at least 8 hours as a paid nursing assistant every 2 years. Failing to do this will change your status into inactive, and you will no longer be allowed to work in a nursing facility until you reactivate your status.
An inactive status can be reactivated by simply taking on the evaluation exams. When you apply for this, you will need to submit a copy of your social security card, contact number, address, and send them to the Registry. Please allow 7 to 10 days for the response.
Waynesville is the county seat of Pulaski County. You can find this city in the heart of Missouri Ozarks.  This was once one of the many communities that were served by Route 66. According to the latest census, their total population is now at 3,507. It has a total area of 6.2 sq miles, where all of it is land. Its population density is 563.3/sq miles. Major routes that you can find near the city include Route 17, Interstate, 44, and Highway 32.
Health care centers whose services that you can avail in the city include Pulaski Medical Clinic, Hobbs Yolanda L, Ph.D., Pathways Community Behavioral Healthcare Inc., Piney Ridge Center – Piney Ridge School Ext 171, and Patients First Health Care Satellite Offices – Marthasville. photo attribution: niels_olson