By joining a nursing assistant training course in Moberly, Missouri you will be prepared to pass the state's certification test. Classes will offer you both classroom instruction and health care task practice in a clinical environment. To learn more about course curriculum, call to speak with a representative from the school.
Moberly Area Community College
101 College Ave Room C-20, Moberly, MO 65270
660 263-4110
http://www.macc.edu/
If you want to become a nursing assistant, then you will need to learn the proper knowledge and skills that you will be using in taking care of the patients. This can be done by simply enrolling in a state-approved CNA training program. The program will consist of 75 hours of classroom lectures and 100 hours of clinical duties.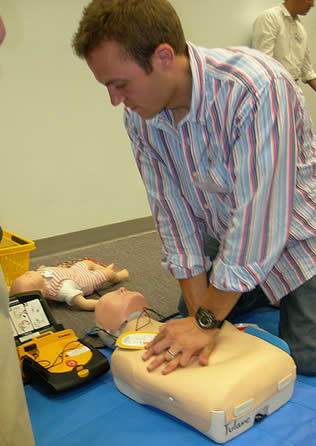 Once you complete your training, in about 4-6 months, you will then be able to challenge the license exams. To get your name on the Registry, you must pass both the written and the skills demonstration exam. If you fail, you will be given another 2 tries to pass. These attempts must be taken within 90 days from the date of the first exam. If the examiner allows it, you may immediately retake the exams as soon as you receive the results.
After you pass the exams, your name will be automatically entered on the NAR. You will also receive your certification. If you want to get another copy of your certification, you will need to request if from your certifying association. If you do not know the association, then you may call the Health Education Unit at (573) 526-5686. Certification must be renewed every 24 months and you should receive a notice from the state notifying you of the requirements to renew. Typically this entails submitting verification of a minimum of 8 hours of work in the capacity of a nurse aide on the job.
This city is a part of Randolph County. It is also a part of the Moberly Micropolitan Statistical Area consists of Randolph County. As of the 2008 census, they estimated that the city had 14,227 inhabitants. This city was first incorporated back in 1868. It has a total area of 11.6 sq miles and a population density of 1,033.8/sq mile.
Health care providers and centers that you can find within the area include Griggs Terry DC, Dialysis Clinic Inc., Rampton Clinic, County Healthcare Network, Penta Company, Moberly Medical Clinics Inc., Boone Convenient Care, Galbraith Timothy C Doctor of Osteopathi, Heartland Medical Associates, and University Behavioral Health Services. photo attribution: niels_olson