The certified nursing assistant training courses that students can enroll in within Macon, Missouri are shown to you on this page. Courses are designed to provide you with the skills practice and coursework to help you pass the competency examination. Call the school to learn more about joining.
Macon R-1 Vo-Tech School
702 N Missouri, Macon, MO 63552
660 385-2158
http://www.macon.k12.mo.us/
According to the law, all those who want to work as a nursing assistant must be registered on the NA Registry. This Registry is a master list of all the nursing assistants who are approved to work as a CNA in the state. It is run by the state's Department of Health and Senior Services. This list also includes the names of approved CNA instructors and clinical supervisors.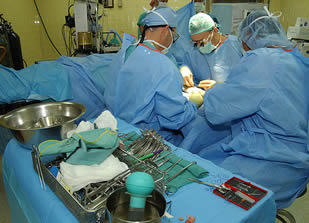 The record on the Registry for each individual does not simply contain their names. It also contains other personal and important information such as their social security number, return address, contact number, and others. If there were any significant changes or you have something new to add to your record, you must inform the Registry to avoid any problems in the long-run.
For example, if you had your last name changed, you will need to fill out the Update Registry form to inform the NAR. This update does not only apply for nursing assistants but also to clinical supervisors and instructors. You can download a copy of the Update Forms at https://health.mo.gov//cnaregistry/RegistryUpdateForm.html.
There are additional certification available to the nurse aide who wishes to pursue them. One of the popular advanced certification is the CMT or Certified Medication Technician. To pursue this license the applicant will need to be listed on the register for a period of 6 months or more and complete a CMT course. Contact the MO Certified Nurse Assistant Registry at 573-526-5686 to speak with a representative to learn more.
This city is the county seat of Macon County. As of the census of 2010, their population has now reached up to 5,471 people. Macon has a total area of 6.1 square miles, where only 0.3 sq miles of it is water. Its population density is 903.9/sq mile. Earliest records of settlers in Macon dated back to the early 1820s.
Health care centers that you may find in the area include Take Care Clinic at select Walgreens, Macon Medical Clinic, Thurman DR T, Mark Twain Behavioral Health, Macon Health Care & Rehab Center, University Physicians, Preferred Family Healthcare, Chiropractic Rehab Clinic, Moberly Medical Clinics Inc., Total Family Health Care, and Heartland Medical Specialists. photo attribution: armymedicine