You can find the nursing assistant schools that are currently in operation within Mountain View, Missouri shown to you in detail on this page. By enrolling in a  course you will get hands-on task training and learn the health care skills required to pass the state license examination.
Mountain View-Birch Tree R-III
Hwy E Po Box 464
Mountain View, Mo 65548
417 934-2020
There are two different ways for you to get your name on the Missouri Nurse Aide Registry. One of them is only available to those who are already registered to a Registry from a different state. If you are not already a nurse aide, then you will have to undergo the proper training and pass the license exams. For those who are already working in a nursing facility as a nurse aide, they must be able to get their names on the Registry within 4 months from starting their work.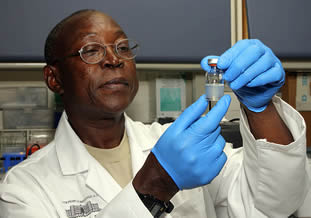 The CNA training programs in this state are composed of a 75-hour classroom and laboratory instructions and another 100 hours of clinical duties. There is also a final exam that must be taken to complete the course. Nursing students are also able to take the exams if they meet the state's requirements.
When applying, they will need to show their transcripts which contains the basic or fundamentals of nursing as well as meet the required number of training hours. They will also be required to provide their social security number and have passing results in the federal and state background checks.
Those who were able to get approval from the office to take the exams will only be given one chance to pass the tests. For those who underwent proper CNA training, they are given two more chances to take the exams. When you pass you are added to the registry for a two year period. To check your certification status you can call the Health Education Unit at (573) 526-5686. For general questions about certification you can contact the Missouri Department of Health and Senior Services at 573-526-5686.
This city is a part of Howell County. As of the latest census, their total population has now reached up to 2,430 people. Its total area is approximately 3.7 sq miles, where all of it is land. It has a population density of 661.2/sq mile.
Examples of health care centers that you can find within the city include Take Care Clinic at select Walgreens, St John's Clinic-Mountain View General Surgery, Mountain View Health Care, Roberts Jon W DO, Ozarks Medical Center, Mcvicker Family Healthcare, and St John's Clinic. photo attribution: militaryhealth