The facilities in Lamar, Missouri that are offering certified nurse aide programs to teach you the basics of health care are all listed for you on this page. Through the courses listed here you can get valuable skills practice and coursework to help you pass the state competency examination.
Lamar Area Vo-tech School
501 Maple, Lamar, Mo 64759
417 682-3384
http://www.lamar.k12.mo.us/votech.html
Enrolling in a CNA training classes is important to gain the experience and skills necessary to pass the license exams. The training consists of 75 hours of classroom lectures and 100 hours of training. There is also a two part final exam that you will need to pass in order to complete your training. Your training will only be considered as complete if you were able to finish those three.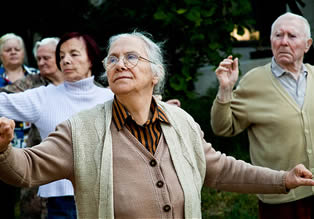 The state will allow you for up to 6 months to get back and complete your training. If more than 6 months has passed since you last attended your training, you will be required to retake the entire training program. Once you are able to complete your training, you may then apply for and challenge the license exams. If you are already working as a nursing assistant in a licensed facility, then you will need to check with your director and ask if they are able to give the exams. If you are not employed, then you should contact an area vocational technical school that is approved to give the exams.
After you are included on the Registry, you must then work for at least 8 hours every 24 consecutive months in order to be eligible for renewal. Failing to renew your license will make your status on the Registry as inactive. If you were not able to work within 5 years, then your license will then be changed into expired.
You can learn more about certification and its requirements by calling the Missouri Department of Health and Senior Services at 573-526-5686 or through email at: info@health.mo.gov
This city is the county seat of Barton County. As of the latest census, their total population has now reached up to 4,474. This city is commonly known for the birthplace of the late president Harry S. Truman. Lamar has a total area of 4.1 sq miles and a population density of 1,154.5/sq mile.
Health care centers that you can find in the area include Take Care Clinic at select Walgreens, Truman Healthcare & Rehab, Allied Mental Health, Sprenkle Timothy L DO, Barton County Emergency Management, Criticare Home Health Services Inc., Reno Lisa DO, Alden Medical Clinic, and Medical One. photo attribution: simajr