A nurse aide certification in Washington is required for those who would like to apply or work as nursing assistants in this state.  One should acquire and pass all of the state's requirements for certification such as completion of a state-approved nursing assistant training program, passing the state and federal background check, as well as passing the state competency exam for nursing assistants.
The state requires CNA training programs to have at least 85 hours of training in both classroom and practical training.  It should be composed of 35 hours of classroom sessions and 50 hours of clinical practice in a nursing facility where the student would gain first-hand contact with actual patients and residents under the supervision of qualified health personnel.  The course should be able to provide sufficient skills and knowledge in the areas of safety and emergency procedures, infection control, communication skills, resident rights and independence, personal care, medical terminology, data collection, and AIDS education.  After successfully completing the training program, one can now approach the registry to take the nurse aide competency exam.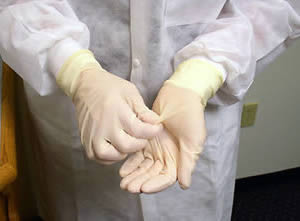 Nursing assistant training however, is not required for registered nurses and licensed practical nurses.  Nursing students also do not have to undergo the training in order to apply for the exam.  They only need to show their transcript to prove that they have at least completed Nursing Fundamentals or Basics of Nursing to the Board as well as a letter of recommendation from their instructors.
State examinations are given to those who have completed training or are qualified to take them.  The applicant should submit a completed application form, a copy of their certificate of completion of a training program or their transcript, a valid ID, and the corresponding test fees.  The test is composed of both a written and an actual skills test which one should both pass in order to be entered in the WA Nurse Aide Registry.
The state offers reciprocity for those who are currently holding nurse aide certification from another state.  The applicant should be in active status on their registry and should have no finding of abuse, neglect or misappropriation of a resident's property.  They should provide their certificate of completion of a state-approved training program as well as fill-out the verification form that can be requested from the state's Board of Nursing.
The CNA certification needs to be renewed yearly.  The expiration date is on the date of birth of the applicant and should be renewed at least 4-6 weeks before the date of expiry.  There is also a corresponding fee which is required for the renewal and notifications are sent by the Board before the applicant's birth date.  The processing period for renewal required about 3-4 weeks and applicants are advised to send in their applications at least with a sufficient period for the renewal.  They must be in possession of their renewed licenses at their birth date in order to continue being employed in the state.  Licenses which have already lapsed for one year can be reactivated by applying to the state Board.  If it has lapsed for 2 or more years, the applicant should undergo retraining and should also retake the state examinations.
Visit this page to get more information about enrolling in nursing assistant classes in Washington.